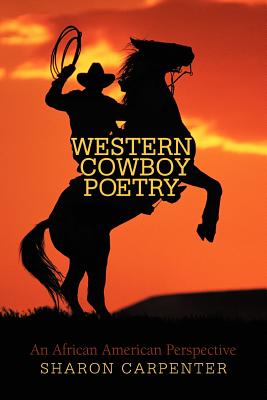 Western Cowboy Poetry
An African American Perspective
Paperback

* Individual store prices may vary.
Other Editions of This Title:
Hardcover (4/9/2012)
Description
Author Sharon Carpenter was introduced to the cowboy poetry writing and performing style by Joel Hayes, founder of Douglas County's Poetry Writers Group located in Douglasville, Georgia. She was a performing poet with the Fourth, Fifth and Sixth Annual Georgia Cowboy Gatherings. Now, she has collected her cowboy poetry into one volume. Western Cowboy Poetry: An African American Perspective is an engaging collection of poems specifically written to be delivered at cowboy poetry gatherings. These verses provide an imaginary yet entertaining perspective on what life experiences might have been like for African Americans who strived to live in the western region of the United States during both the pre- and post-civil war era. These poems offer historical and contemporary cowboy viewpoints and they are based upon research of historical contributions of African Americans. Western Cowboy Poetry consists of four sections, emphasizing the journey and contributions of African American cowboys; the work experience for these cowboys; cowboy love stories; and the perspective of African American cowhands of the time on values. Isom Dart Let me tell you the story Of ol' Isom Dart, How he broke my will and my soul, And also my heart. He was as elusive as them horses He was always chasin'; You think you landed him, Then you find-time, it was a wastin' ... "Sharon's unique style brings an African American perspective on western cowboy poetry." -Douglas County Sentinel.
iUniverse, 9781469755670, 144pp.
Publication Date: April 9, 2012