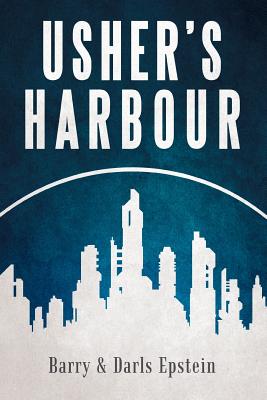 Usher's Harbour (Paperback)
iUniverse, 9781469790909, 372pp.
Publication Date: April 19, 2012
Description
The people of twentieth- and twenty-first century Earth failed to live up to the challenges presented by the planet's devastating climate changes. The few who did survive the ensuing plagues and environmental devastation lived, of necessity, in domed cities, under the benign rule of the Compilers. Twenty-first century crusaders for social justice and equality for all, the Compilers, in changing the world, became its saviors.
Now, however, the seemingly safe and tranquil socially engineered society of the twenty-third century has been invaded by a vicious serial killer, and the authorities in RichmondDome lack the expertise and the resources to stop him.
Quinn Braxton, a biology professor; his brilliant sister, Sera; and his girlfriend, River Usher, take on the task of thwarting the murderer. The chase takes them into the wilds of the Outlands and to the depths of the undercity in their pursuit of a seemingly unstoppable killer.
Advertisement