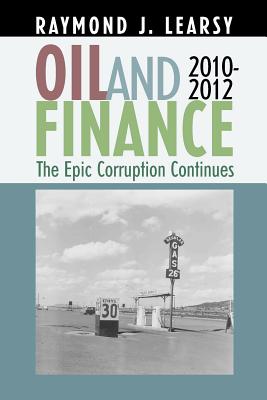 Oil and Finance: The Epic Corruption Continues 2010-2012 (Paperback)
The Epic Corruption Continues 2010-2012
Createspace Independent Publishing Platform, 9781469903293, 242pp.
Publication Date: March 1, 2012
About the Author
Raymond J. Learsy, a graduate of Wharton School of Business, launched into the fast-paced, risk-filled world of commodities trading beginning five decades ago. In 1963, he started his own firm and over the course of 20 years expanded from the United States into Canada, the United Kingdom, Europe and Asia, trading in bulk raw materials and commodities. Learsy's analysis of the international oil trade, OPEC, and its impact on the American and world economies has been featured in the National Review Online, The New York Times, the Pipeline and Gas Journal, CNBC and NPR, and as a regular contributor to The Huffington Post.
Advertisement