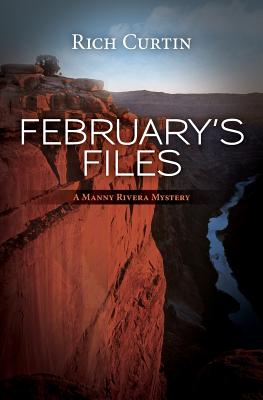 February's Files: A Manny Rivera Mystery (Paperback)
A Manny Rivera Mystery
Createspace Independent Publishing Platform, 9781469908694, 328pp.
Publication Date: March 19, 2012
Description
A skeleton buried in a makeshift stone grave is discovered on a remote bluff overlooking Labyrinth Canyon in southeast Utah. Cause of death: a bullet to the back of the head. The victim turns out to be a controversial investigative journalist from New York City who moved to Moab a few years earlier for some peace and quiet. That's what he found, but only for a little while. He couldn't shut off his investigative instincts and that eventually cost him his life. Even small towns have secrets worth killing for. Manny Rivera, a Grand County deputy sheriff, is assigned the case. In pursuit of the murderer, he takes the reader on a journey involving a tragic 50-year old bus accident, the inner workings of a local Health Department, a talented computer hacker, and an abandoned cemetery with an elderly volunteer caretaker. Time is of the essence, as an unsolved murder in the backcountry will inevitably inhibit tourism, Moab's sole economic driver. To solve the case, Rivera must unravel a series of four puzzling questions. This is the second in a series of Manny Rivera mysteries.
About the Author
Rich Curtin became infatuated with the high desert at an early age. Having lived part of his life in Moab, Utah, he has spent many enjoyable days and nights hiking, jeeping, rafting, and camping out in the backcountry of the Four Corners region. He is a retired research executive and resides in San Antonio, Texas.
Advertisement