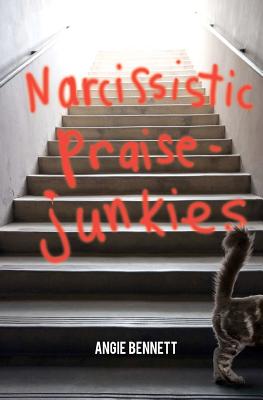 Narcissistic Praise-Junkies (Paperback)
Createspace Independent Publishing Platform, 9781469924724, 320pp.
Publication Date: January 18, 2012
Description
Ellie Warden controls the chaos of the Narcissistic Praise-Junkies at the Shoemaker High School (mis)behavior unit. She uses her acerbic tongue and her willingness to say and do what it takes to turn her students into educated, productive citizens-or at least literate convicts with an understanding of prison economics. Ellie's profane school persona is unleashed on her private life when she finds what feels like-but does not look like-actual love. At thirty-three Ellie can only dimly remember the love her parents shared. But she vividly recalls the tragic end. As a result, she's lived her ascetic life with only her adored cat, her television, and her bitter mother to relieve her lonely nights. A tragedy at her school brings Ellie closer to a behavior unit alumnus, a man with Asperger's Syndrome and a deathly fear of cats. An unlikely romance takes shape between the prickly and remote teacher and the emotionally disturbed vet.
Advertisement