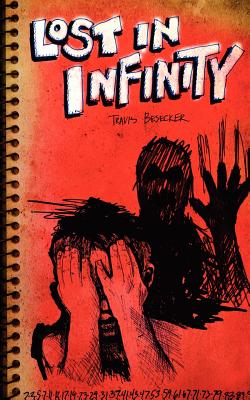 Lost in Infinity (Paperback)
Createspace Independent Publishing Platform, 9781469973463, 426pp.
Publication Date: February 7, 2012
About the Author
Travis Besecker (1976 - present) is an active product designer and comedy writer. Using his chronic insomnia as an inspirational tool, he found early success in social media and print. Although he gained notoriety with his humor, he has confessed his preference for the dark nature of horror and suspense. In 2011 he broke the silence on his lifelong struggle with apeirophobia (fear of infinity) and began work on his first novel. Released in February of 2012, 'Lost in Infinity' marked his debut into the world of horror fiction. Although billed as a memoir, 'Lost in Infinity' is a work of fiction told from the perspective of a pretentious blogger as he comes to terms with his own psychosis and thoughts on the universe as a whole. In 2014, a second edition was released, titled 'Lost In Infinity: Deja Vu Redux' taking the original story to new heights. He is currently working on his follow up novel, 'Harnessing the Spark'. The horror fantasy set in the chaos of a zombie apocalypse is scheduled for release early 2015.
Advertisement