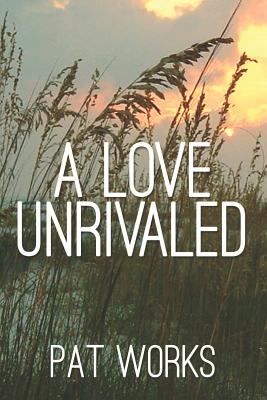 A Love Unrivaled (Paperback)
Createspace Independent Publishing Platform, 9781470002299, 222pp.
Publication Date: April 23, 2012
About the Author
Pat Works was born and raised in southern Louisiana. At the age of 25 she attended a James Robison Crusade and was saved. Though she grew close to her Lord Jesus, circumstances and lack of spiritual teaching found her constantly looking for what she called "real" Christianity. After some tumultuous years, a divorce, and then a second chance, she began walking with her Lord Jesus. It was at this time that God began to give her dreams and visions and teach her about Himself and His eternal love for her. With a renewed spirit and an ear to hear what God was saying, God began to set her in places to help teach others (in church, at work and in the market places) of God's unrivaled love for her as well as for everyone. It is has long been Pat's prayer to God that if she could do just one thing it would be to tell others of God's love for them. Having no formal education except the Bible in hand and God's awesome love, and with the Holy Spirit as her guide and teacher, she shares this love with you in A Love Unrivaled. Pat and her husband, Jimmy, live in northern Alabama. They enjoy fly fishing, reading, movies and traveling.
Advertisement