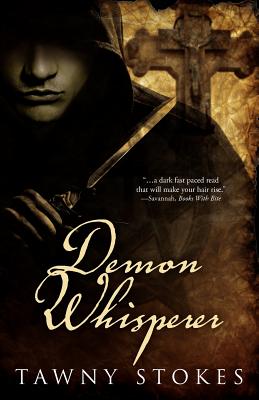 Demon Whisperer (Paperback)
Caden Butcher
Createspace Independent Publishing Platform, 9781470043087, 296pp.
Publication Date: March 1, 2012
* Individual store prices may vary.
Description
"Tawny Stokes has created a brilliant paranormal world within our own. There are demons, witches, zombies, and all sorts of crazy creatures... The mythology Stokes has created for Demon Whisperer blew me away, and I simply cannot wait to read more about Caden, since I want to visit this world again, as soon as I can " - Alex, Electrifying Reviews "The Demon Whisperer by Tawny Stokes, is now one of my new favorite books." - Jasmin, Alaskan Bookie Blog "I wasn't expecting to like this book that much, but boy, did I LOVE it Who doesn't like a book in a boy's POV? And what a voice did Caden have " - Ella, The Clock Monkey blog "Action junkies and fans of The Mortal Instruments will love this book. I predict good things for this book, especially when focusing on the storyline and amazing plot elements. Most of all, the action; this is definitely a book driven mostly by action, and ready to give you the ride of your life." - Mariella, The Escapism Project "This is a completely different out of the box read for me but I still loved it. Demon Whisperer is a dark fast paced read that will make your hair rise." - Savannah, Books With Bite During a year-long coma--literally spent in hell--seventeen-year-old Caden Butcher developed a special power. He can speak to demons in their own language. Awakening with this new ability, Caden takes over the family exorcism business and becomes known as the young whiz-kid exorcist to the stars, obtaining most of his work from Hollywood. But what others don't know is the exorcisms are all staged with the help of his best buddy, Dantalion, a demon he met in while he was in hell. When an exorcism goes wrong, Caden discovers the demon inside a teen girl is not your normal malicious entity, but an adversary from down under who is hell-bent on Caden's destruction because of what Caden did to him while in hell. Now with the help of Dantalion and Caden's girlfriend Aspen, a skilled necromancer, Caden must track down the rogue demon before he can expose Caden as a fraud and end his reign as the one and only Demon Whisperer.
About the Author
Tawny Stokes has always been a writer. From an early age, she'd spin tales of serial killers in love, vampires taking over the world, and sometimes about fluffy bunnies turned bunnicidal maniacs. An honour student in high school, with a penchant for math and English, you'd never know it by the foot high blue Mohawk and Doc Martens, which often got her into trouble. No longer a Mohawk wearer, Tawny still enjoys old school punk rock, trance, zombie movies, teen horror films, and fluffy bunnies. She lives in Canada with her fantastical daughter, two cats, and spends most of her time creating new stories for teens. You can visit her at www.tawnystokes.com.