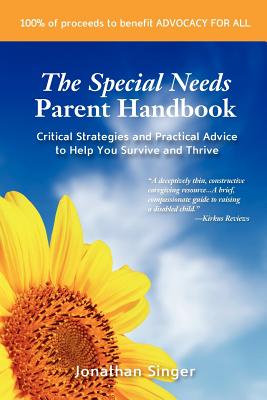 The Special Needs Parent Handbook: Critical Strategies and Practical Advice to Help You Survive and Thrive (Paperback)
Critical Strategies and Practical Advice to Help You Survive and Thrive
Createspace Independent Publishing Platform, 9781470047214, 114pp.
Publication Date: April 13, 2012
About the Author
Jon Singer would do just about anything for his kids, and especially to make sure his daughter, Rebecca, who has a rare genetic disorder that causes autistic tendencies, gets what she needs to succeed. He'd practically go to the end of the earth if that's what it would take. In fact, that's just what he did. In the summer of 2002, Jon and his wife, Michey formed an organization called The Drive for Rebecca (Drive4Rebecca. org) to increase awareness of autism and raise desperately needed funds for autism research and education. To raise money for the new organization, Jon and Michey, together with Rebecca; her brother, Sam; their cousin, Evan; and their babysitter, Rachel set out on a cross-country journey that changed their lives. They drove from New Jersey to Los Angeles in a decorated motor home, staying in hotel rooms that were generously provided free of charge by a leading hotel chain. They organized events at Whole Foods Market and Wild Oats stores in seven cities, with sponsors such as Build-A-Bear Workshop, drawing media coverage from all the major networks. Along the journey they were greeted by friends, family members, Girl Scouts and made many new acquaintances. They raised nearly $100,000, which they donated to autism research projects and to leading educational programs for kids with autism that use the science of Applied Behavioral Analysis. They ultimately joined forces with five other New Jersey families to start an incredible new school called REED Academy (REEDAcademy.org), where Rebecca could learn and grow to the best of her abilities, and donated funds to support the opening of another school. Rebecca and twenty other students have been making amazing progress since REED Academy opened in 2003. Because of the miracles that happen every day at REED, several students have graduated and are attending their local elementary schools together with typically developing peers.
Advertisement