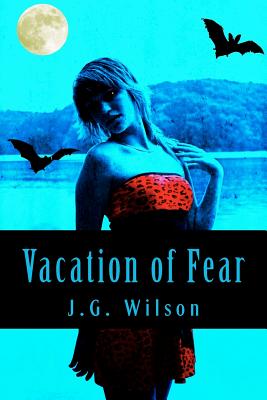 Vacation of Fear (Paperback)
Fear the Night Series
Createspace Independent Publishing Platform, 9781470053857, 138pp.
Publication Date: February 23, 2012
* Individual store prices may vary.
Description
17-year-old Melody Miller did not want to hit the beach during Spring Break with her cousin Valery. That's because all Valery does is party -- all day and all night. Armed with a fake ID, Valery hits the Sea Witch Nightclub, and the trouble she finds sends Melody on a journey of horror. Can Melody save Valery from the vampire that abducted her? And who should she trust to guide her to the creature's lair -- the vampire hunter Max who used her as bait or the hot vampire Colton that saved her life?
About the Author
J.G. Wilson lives in Americus, Georgia, with his wife and two sons. He currently works at Georgia Southwestern State University in the James Earl Carter Library. Wilson loves to hear from his readers. You can email him at authorjgwilson@gmail.com