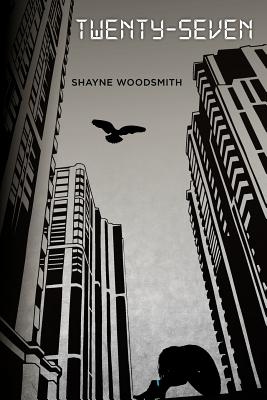 Twenty-Seven (Paperback)
Createspace Independent Publishing Platform, 9781470068004, 226pp.
Publication Date: June 8, 2012
Other Editions of This Title:
Paperback (9/3/2015)
* Individual store prices may vary.
Description
Envision a cold and calculating future world, where mankind has attained miraculous gains on the one certain, chilling fact of life that has plagued the species since the dawn of time. In this bold new landscape, humans are able to predict the body's natural demise with a specific numerical prediction of the age of death, called a PDA. What's more, life spans have dramatically increased, and humans can fend off the inevitable depending on how they live. That is, all humans except for one: Sophia Nolan, who, since birth, has faced a number that has idled at a grim twenty-seven. Twenty-Seven, Shayne Woodsmith's arresting, dystopian debut novel, lays bare the plight of this one mere mortal and what her all-too-human condition suggests for a species that has been forever fixated on cheating death. As Sophia rapidly approaches the age of twenty-seven, she must reckon with the consuming obsession of the society around her. Fast-paced, thought-provoking, and at times utterly frantic, Twenty-Seven delivers a disarmingly honest portrayal of human frailty and strength through the lens of one tormented outcast. While presciently casting a cold eye on our health-obsessed future, it exposes the darker side of an all-too-sterile world, where the ultimate prestige is longevity. You may never look at the notion of a long and healthy life in the same way again.
About the Author
Shayne Woodsmith is an award-winning writer and the creator of the popular Faces of Edmonton photoblog. His debut novel, Twenty-Seven, is a work of science fiction, his second, My Brother Mercy, is a quarter-life crisis coming-of-age story and was a 2015 Next Generation Indie Book Awards winner. He is currently working on a collection of short stories and collaborating on a graphic novel. He lives in Edmonton with his spouse Megan and their two cats, Mortimer and Tuna.