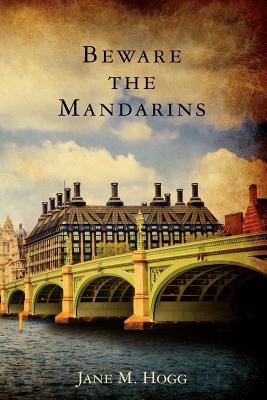 Beware the Mandarins (Paperback)
Createspace Independent Publishing Platform, 9781470068738, 324pp.
Publication Date: May 4, 2012
About the Author
Jane Meenakshi Hogg was born in Madura, South India in 1933. Her father, Charles Edward Ricketts, was a tea planter and reserve Army officer, while her grandfather, Arthur Galletti, was an eminent Indian Civil Servant. On India's independence in 1947, Jane became a boarder at Bedford High School. Later she gained a B.Sc(Econ) at the London School of Economics and an M.Sc at Imperial College, London. While at LSE Jane represented London University as a sprinter. Jane joined the Fire Research Station at Boreham Wood in 1960 and moved to the Home Office in 1967. She is the author of numerous research reports which are listed in the Bibliography of her book 'For Whom the Sirens Sing'; and has an international reputation as an expert on the siting and manning of fire stations. Since retiring Jane has been a Borough Councillor and is a County standard bridge player. Jane has been married three times; to Alan Wesley Mather (1956-1962), to James Bell Hogg (1963-1991), to William Oswald Collier (2005-2007). She and James B Hogg have one daughter, Sally-Ann, and one grand-daughter, Yasmin.
Advertisement