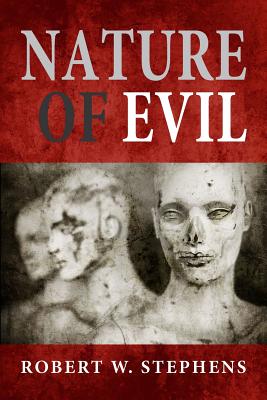 Nature of Evil (Paperback)
Createspace Independent Publishing Platform, 9781470091361, 210pp.
Publication Date: May 3, 2012
* Individual store prices may vary.
Description
Rome, 1948. Twenty women are brutally murdered, their throats slit and their faces removed with surgical precision. Then the murders stop as abruptly as they started, and the horrifying crimes and their victims are lost to history.Now over sixty years later, the killings have begun again. This time in America. It's up to homicide detectives Marcus Carter and Angela Darden to stop the murders, but how can they catch a serial killer who leaves no traces of evidence and no apparent motive other than the thirst for murder? The only cryptic clue they have to go on is the three letters "MAI" the killer carves into the flesh of his victims.
About the Author
Robert W Stephens is a writer and filmmaker. After graduate school, he worked for a variety of video production companies as a production assistant and grip on commercials, infomercials, and documentaries. Eventually, he moved up to writing, producing and directing for many Fortune 500 companies and military organizations. Over the years though he began to feel the desire to get back to telling his own stories, and it was out of this mission that Stephens founded Eleven 22 Entertainment. The goal was straightforward but also challenging: produce independent films and publish novels. His first film, House of Fallen, is a gothic thriller about the hunt for fallen angels, and it received distribution in 2011. In his spare time, Stephens enjoys traveling and photography. Visit his website at robertwstephens.com