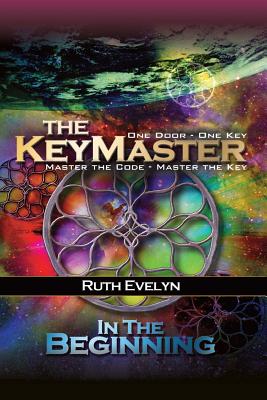 The KeyMaster
In the Beginning
Paperback

* Individual store prices may vary.
Description
For too many millennia, the veils of Shadow steadily strengthened with unprecedented influence over the Game of Humanity. With the Game now at its breaking point, the Guardians of Etherea have turned to Ely Elyohm, the one Soul who can overpower the Master over all of Shadow, Roth Rothyanomon, his own Soul's mate. As planetary alignments converge, the Guardians of Etherea, Archangels of the Light Realm, Akashans and Faeirians of earth's elemental world of Gaianan, and WaySeers of the Veils, are ready to implement their strategic plan to begin step and course to unravel the Veils of the Three Worlds of Shadow: Aghala, Rothyanomon's first world of Shadow where the Amura instigate anger and conflict; Traasa, the realm of Roth's Soul Twin, Rianna, whose Anvi play with human fears; and, Sughora, where Igvaughn Nianda, The Dark Soul, and his cold and heartless Ugra are determined to extinguish light forever. Unable to reach through the harsh energies of humanity from the light realms, Ely unwillingly incarnates as human to relearn the steps of knowing his own full power as human light to take the Game back from Shadow. Unknowing to the boy Ely becomes, Tucker Elliot Mills is embroiled in a battle between Shadow and Light to walk a path of destiny only his unenthusiastic Soul can guide him through. The KeyMaster: In the Beginning, the first book in The KeyMaster series, introduces us to the worlds of Shadow, Etherea and Gaianan as they weave through modern existence in the Meadow between the Rose and Crystal Mountains. Stepping through portals that twist the hidden realms to life, this intriguing series takes the reader on mystical adventures through hidden layers of reality and illusion, bringing one to the doorstep of wonderment as chaos and order dance in life's game - the Game of Humanity.
Createspace Independent Publishing Platform, 9781470175702, 462pp.
Publication Date: June 12, 2012
About the Author
Ruth Evelyn is an Author, Artist and Intuitive. Her program, Engaged Quantum Health, connects us to our Authentic Nature, Self and Purpose. Her expertise is in Frequencies of Emotion, In-body Ascension process, Authentic Codes, the Self Vortex and the True Nature of Light. As Screenwriter and Novelist, Ruth is currently writing The KeyMaster series, a dimensional tale about the Game of Humanity. For more information about Ms. Evelyn, her Art, Writing and Programs, visit her site www.ruthevelyn.com.
or
Not Currently Available for Direct Purchase