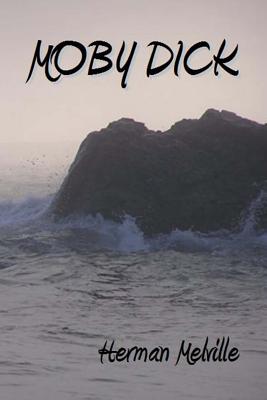 Moby Dick (Paperback)
Createspace Independent Publishing Platform, 9781470178192, 596pp.
Publication Date: March 8, 2012
Other Editions of This Title:
Digital Audiobook (7/25/2016)
Digital Audiobook (6/15/2005)
Digital Audiobook (3/28/2010)
Paperback (4/30/2016)
Paperback (5/11/2015)
Paperback (11/11/2015)
Paperback (11/4/2011)
Paperback (11/2/2015)
Paperback (9/9/2014)
Paperback (5/22/2017)
Paperback, Spanish (12/1/2000)
Paperback (5/4/2013)
Paperback, Spanish (5/3/2016)
Paperback (4/18/2010)
Paperback (2/27/2017)
Paperback (12/16/2011)
Paperback (11/17/2015)
Paperback (2/14/2017)
* Individual store prices may vary.
Description
"Forget everything you have heard or think you know about this book. What it decidedly is not is the story of a one-legged madman pursuing a whale for revenge." "MOBY-DICK is as weird and far-ranging as Scripture, and stakes out the same terrority, namely heaven, hell, earth, mortality, joy, flesh, eternity, the soul. Ahab is no more mad than Edmund in KING LEAR: the real madman of MOBY-DICK is Melville himself. But he can only have been unhinged by an angel, so sweeping is the power of his imagination." "The greatness of this book has nothing to do with its "qualities," but with its passion, its madness -- its genius. If ever a secular work was inspired, surely it was this one. It is beautiful not in the way books are, but as a created thing is, a horse or a river or a redwood. It makes little sense to me to call MOBY-DICK The Great American Novel, since it's hardly a novel at all; it is sui generis, acknowledging no standards but its own. If it must be a novel, then has the same standing in the canon of world literature as TESS OF THE D'URBERVILLES: the supremest expression of the mind of a culture, disavowed by the culture itself." Mulcahey, San Fransisco, CA.