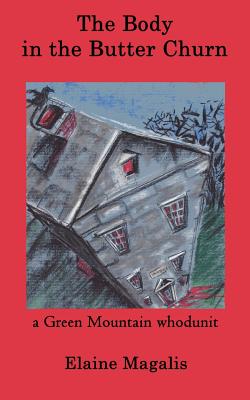 The Body in the Butter Churn (Paperback)
A Green Mountain Whodunit
Createspace Independent Publishing Platform, 9781470193577, 280pp.
Publication Date: April 27, 2012
* Individual store prices may vary.
Description
Not since Alexander McCall Smith have such unlikely detectives set out to bring a malefactor to justice. But when a meeting in the Old Shrubsbury School House Museum kitchen unexpectedly ends with the discovery of Agatha Hamilton's body in the Star butter churn, the museum's elderly caretaker and her 12-year-old assistant decide that they're uniquely qualified to investigate Old Aggie's death. Besides, they reason, the murderer would never guess that a dithery old lady and a nerdy kid were after him. Would he? Shadowy figures haunt the old museum building, as the two intrepid friends discover that every mystery leads to another more unlikely one, and that some very evil people live in their peaceful New England town.
About the Author
Elaine Magalis worked for many years in a Vermont history museum with kids, old people, and the ghosts of people past. She's written a number of books, most of them unpublished. This is the first in her series on the adventures of Ms. Tasha Mulholland and Alex Churchill.