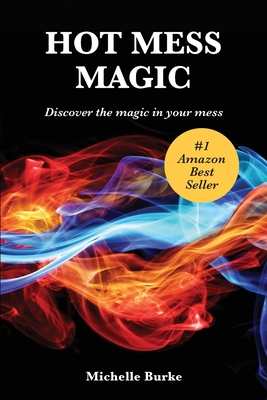 Hot Mess Magic
Discover the magic in your mess
Paperback

* Individual store prices may vary.
Description
ARE YOU READY TO DISCOVER THE MAGIC IN YOUR MESS? Let's face it each and everyone of us is a hot mess You, me, your mom, your great aunt Sally, we've all been on the hot mess express and some of us are still on it. Life is messy. It's also magical and this is what Michelle shares in Hot Mess Magic. As she gets real and raw sharing her own hot messes, the magic she discovered from them and how she navigated through it all. You'll laugh. You'll cry. You'll relate. You'll learn you're not alone or going crazy. You'll be reminded how no one has it all it all together and most importantly HOW we get ourselves into these messes.
Lulu.com, 9781471666285, 140pp.
Publication Date: June 27, 2022