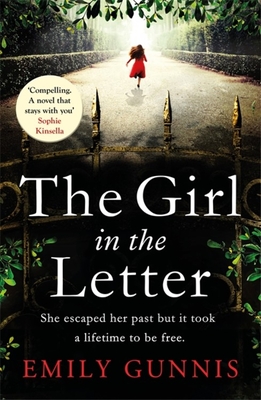 The Girl in the Letter (Paperback)
Headline, 9781472255099, 384pp.
Publication Date: July 30, 2019
* Individual store prices may vary.
Description
"I was gripped by The Girl in the Letter. The story is compelling, twisty, heart-wrenching and thought-provoking. A novel that stays with you" --Sophie Kinsella

Perfect for fans of Kate Morton and Kathryn Hughes, this gripping novel of long-buried secrets will stay with you for ever.

A heartbreaking letter. A girl locked away. A mystery to be solved.

1956. When Ivy Jenkins falls pregnant she is sent in disgrace to St Margaret's, a dark, brooding house for unmarried mothers. Her baby is adopted against her will. Ivy will never leave.

Present day. Samantha Harper is a journalist desperate for a break. When she stumbles on a letter from the past, the contents shock and move her. The letter is from a young mother, begging to be rescued from St Margaret's. Before it is too late.
Sam is pulled into the tragic story and discovers a spate of unexplained deaths surrounding the woman and her child. With St Margaret's set for demolition, Sam has only hours to piece together a sixty-year-old mystery before the truth, which lies disturbingly close to home, is lost for ever...

Read her letter. Remember her story...

'What a heartfelt emotional story, made even more so because it's based on a shocking truth. I raced through it, involved, moved and gripped' Fanny Blake


About the Author
Emily Gunnis previously worked in TV drama and lives in Brighton with her young family. She is one of the four daughters of Sunday Times bestselling author Penny Vincenzi.
Praise For The Girl in the Letter…
A great book, truly hard to put down. Fast-paced, brilliantly plotted and desperately sad at times - all hallmarks of a bestseller—Lesley Pearse

What a heartfelt emotional story, made even more so because it's based on a shocking truth. I raced through it, involved, moved and gripped—Fanny Blake

Compelling, twisty, heart-wrenching and thought-provoking. A novel that stays with you

Compelling, twisty, heart-wrenching and thought-provoking. A novel that stays with you—Sophie Kinsella

A great book, truly hard to put down. Fast-paced, brilliantly plotted and desperately sad at times - all hallmarks of a bestseller