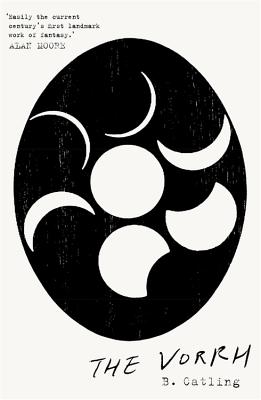 The Vorrh
Paperback

* Individual store prices may vary.
Other Editions of This Title:
Paperback (4/28/2015)
Hardcover (9/13/2016)
Description
'In The Vorrh we have one of the most original and stunning works of fantasy that has ever been my privilege to read.' Alan Moore
In the tradition of China MiA(c)ville, Michael Moorcock and Alasdair Gray, B. Catling's The Vorrh is literary dark fantasy which wilfully ignores boundaries, crossing over into surrealism, magic-realism, horror and steampunk.
In B. Catling's twisting, poetic narrative, Bakelite robots lie broken - their hard shells cracked by human desire - and an inquisitive Cyclops waits for his keeper and guardian, growing in all directions. Beyond the colonial city of Essenwald lies the Vorrh, the forest which sucks souls and wipes minds. There, a writer heads out on a giddy mission to experience otherness, fallen angels observe humanity from afar, and two hunters - one carrying a bow carved from his lover, the other a charmed Lee-Enfield rifle - fight to the end.
Thousands of miles away, famed photographer Eadweard Muybridge attempts to capture the ultimate truth, as rifle heiress Sarah Winchester erects a house to protect her from the spirits of her gun's victims.
Coronet, 9781473606630, 512pp.
Publication Date: January 10, 2017
About the Author
Brian Catling (born in London, 1948) is an English sculptor, poet, novelist, film maker and performance artist.He was educated at North East London Polytechnic and the Royal College of Art. He now holds the post of Professor of Fine Art at The Ruskin School of Drawing and Fine Art, Oxford and is a fellow of Linacre College. He has been exhibiting his work internationally since the 1970s. Some of his most notable works and performances include: Quill Two at Matt's Gallery, Dilston Grove in 2011, Antix at Matt's Gallery in 2006, a commissoned memorial to the Site of Execution, Tower of London in 2007, Vanished! A Video Seance made with screenwriter Tony Grisoni in 1999 and Cyclops at South London Gallery 1996.In 2001 he co founded the international performance collective WiTW.As a writer he has published poetic works, including one compendium A Court of Miracles in 2009. His first prose book Bobby Awl was published in 2007.
or
Not Currently Available for Direct Purchase