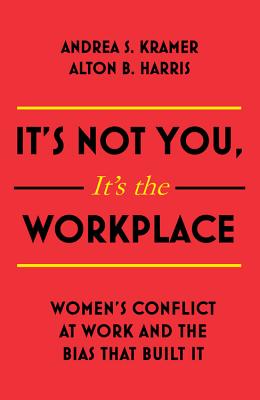 It's Not You It's the Workplace (Hardcover)
Women's Conflict at Work and the Bias that Built It
Nicholas Brealey, 9781473697263, 224pp.
Publication Date: August 27, 2019
* Individual store prices may vary.
Description
It's not you, It's the Workplace offers a fresh approach to understanding why women's relationships with other women at work are often fraught and when they are, have the potential to completely derail women's careers. It's a pervasive and complicated issue which, until now, has been falsely represented by books that paint women as inherently bitchy back-stabbers who cannot help but have challenging relationships with other women. As the authors prove, this is patently untrue! Immensely practical, the book features real-world advice and tactics to overcome and avoid workplace conflict, and most-importantly, build on the positive aspects of women to women relationships, developing stronger networks that foster women's career success and creating a more supportive and satisfying work environment.
About the Author
Andrea S. Kramer (Andie) and Alton B. Harris (Al) are distinguished attorneys, married to each other and co-authors of Breaking Through Bias: Communication Techniques for Women to Succeed at Work (Bibliomotion, May 2016). For decades, Andie and Al have tackled gender bias in the workplace through speaking, workshops, articles, blog posts, podcasts, one-on-one counselling, and engagements with national and international business and professional organizations. They have appeared in The New York Times, Harvard Business Review, The Wall Street Journal, Forbes, The Huffington Post, The Chicago Tribune, Fast Company, Crain's, and many other publications. They provide practical techniques that women, men, and organizations can use to prevent the gender stereotypes and the biases that flow from them from slowing down or derailing women's careers.
Praise For It's Not You It's the Workplace: Women's Conflict at Work and the Bias that Built It…
"Andie and Al touch on a topic that is a raw nerve to so
many. With specific focus on the biases women encounter with each other in the workplace,
they have dissected the issue and its effects, providing an actionable roadmap
for change. This book is a must for any executive looking to make real change
and achieve gender equity in their organization."—Julie M. Howard, CEO Navigant