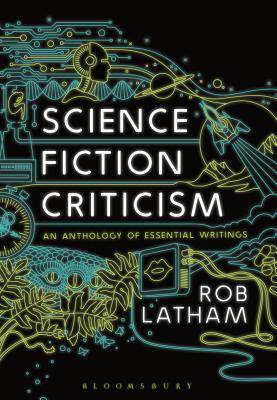 Science Fiction Criticism: An Anthology of Essential Writings (Paperback)
An Anthology of Essential Writings
Bloomsbury Academic, 9781474248617, 592pp.
Publication Date: February 23, 2017
* Individual store prices may vary.
or
Not Currently Available for Direct Purchase
Description
Including more than 30 essential works of science fiction criticism in a single volume, this is a comprehensive introduction to the study of this enduringly popular genre. Science Fiction Criticism: An Anthology of Essential Writings covers such topics as:
.Definitions and boundaries of the genre
.The many forms of science fiction, from time travel to 'inner space'
.Ideology and identity: from utopian fantasy to feminist, queer and environmental readings
.The non-human: androids, aliens, cyborgs and animals
.Race and the legacy of colonialism
The volume also features annotated guides to further reading on these topics.
Includes writings by: Marc Angenot, J.G. Ballard, Damien Broderick, Istvan Csicsery-Ronay, Samuel R. Delany, Philip K. Dick, Grace Dillon, Kodwo Eshun, Carl Freedman, Allison de Fren, Hugo Gernsback, Donna Haraway, N. Katherine Hayles, Robert A. Heinlein, Nalo Hopkinson, Veronica Hollinger, Fredric Jameson, Gwyneth Jones, Rob Latham, Roger Luckhurst, Judith Merril, John B. Michel, Wendy Pearson, John Rieder, Lysa Rivera, Joanna Russ, Mary Shelley, Stephen Hong Sohn, Susan Sontag, Bruce Sterling, Darko Suvin, Vernor Vinge, Sherryl Vint, H.G. Wells, David Wittenberg and Lisa Yaszek
About the Author
Rob Latham is an independent scholar based in the USA. Winner of the Science Fiction Research Association's Thomas D. Clareson award for distinguished service to the field, he is editor of the journal Science Fiction Studies and of The Oxford Handbook of Science Fiction (2014), co-editor of The Wesleyan Anthology of Science Fiction (2010) and author of Consuming Youth: Vampires, Cyborgs and the Culture of Consumption (2002). For two decades, he was a senior editor of the journal Science Fiction Studies.
Advertisement