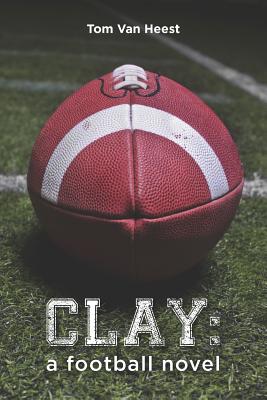 Clay: A Football Novel (Paperback)
A Football Novel
Createspace Independent Publishing Platform, 9781475025521, 210pp.
Publication Date: August 22, 2012
About the Author
Kirkus Review: In Van Heest's (A Cord of Three Strands: A Football Novel, 2008) second installment in a series, he attempts to triangulate the concerns of "family, faith, and football" via his combination of sports and Christian-oriented fiction. Juddville Jaguars football player Pete O'Connor returns to the roster in this volume after being cleared of assault charges (he had acted to prevent a rape), but his moral conundrums are far from over: He struggles to reinstate himself on the team and to fulfill what he sees as his obligation to his fellow players. Like Pete, other teammates and coaches must also address a multitude of dilemmas. Coach Keith Abraham, especially, wrestles extensively with the fact that his professional responsibilities sometimes conflict with his duties as a father. The coach allowed his concern over his daughter Julia's romantic involvement with Brian, an unsavory, threatening ex-boyfriend, to escalate to the point of confrontation, and he must also face his daughter's increasing independence. Although he yearns for excellence on the field and in the home, Keith finds he cannot obtain it without first turning to the Bible, God and notions of collaboration and community...
Advertisement