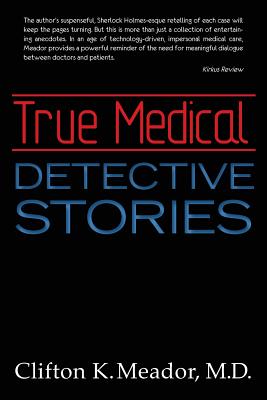 True Medical Detective Stories (Paperback)
Createspace Independent Publishing Platform, 9781475037289, 102pp.
Publication Date: June 28, 2012
About the Author
For over fifty years, Clifton K. Meador has been practicing and teaching medicine. This, his twelfth book, complements his published writings and his well-known satiric articles noting the clinical excesses of modern American medicine, including "The Art and Science of Nondisease," published in the New England Journal of Medicine (1965), and "Clinical Man: Homo Clinicus," published in Pharos (2011). A graduate of Vanderbilt University, Dr. Meador has served as executive director of the Meharry Vanderbilt Alliance since 1999, and is a professor at both Vanderbilt School of Medicine and Meharry Medical College. Past posts include chief of medicine and chief medical officer of Saint Thomas Hospital (then a major teaching hospital for Vanderbilt) and dean of the University of Alabama School of Medicine. Dr. Meador lives with his wife, Ann, in Nashville. He is the father of seven, and has seven grandchildren and one great granddaughter. He is writing a medical novel to be published in 2013.
Advertisement