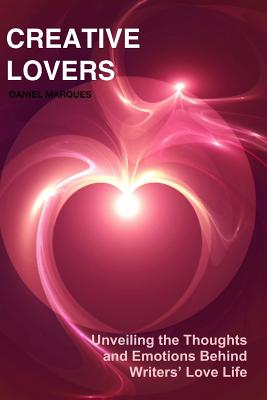 Creative Lovers (Paperback)
Unveiling the Thoughts and Emotions Behind Writers' Love Life
Createspace Independent Publishing Platform, 9781475040685, 40pp.
Publication Date: March 17, 2012
* Individual store prices may vary.
Description
Seen throughout history, at least most of the times, as lost and overemotional creatures, in some cases even insane, writers have been the target of much social discrimination and misunderstandings. This kind of discrimination can still be seen in modern times. The reasons may not be clear but, if we get to know writers in person or live with one of them, we'll easily see that the world merely fears and judges what is not yet easy to comprehend in its magnificence and majesty. Writers are changing the world and have always done it, because they hold special qualities difficult to be found in other humans. They're the gates of heaven's knowledge, the channelers of parallel realities, the daydreamers of social desires, the bridges to humanity's subconscious and the architects of imagination. Without creative writers, critic writers, technical writers, or any others, the world couldn't easily transform by itself. The reason is that, even though we are all born with the ability to feel and imagine, writers are the ones pushing the rest several steps ahead in these qualities. They show us paths, different perspectives, the most hidden sources of our unlimited mind and, in doing so, they also help us build ourselves into more complete and advanced beings. The Holy Bible states that "truth will set you free." (John 8:32) but this truth can only be reached with knowledge, which is obtained with the understanding of how it's built in its logic. For thousands of years we've build ourselves in such a way that we ended up trapped in our own knowledge. But who can set us free, beyond creators, imitators and exposers of knowledge? Writers have been releasing the world of its misconceptions and misunderstandings. Nonetheless, many pseudo-writers, or individuals inspired into becoming writers, have been confused with such uplifting souls.
About the Author
Daniel Marques is a University Professor and Author of more than 42 books on Education, Psychology, Philosophy, Human Resources, Health, Relationships, Dating, Spirituality, Music, Martial Arts, Self-help, Poetry, Novels & Fairy-tales. A renowned International Bestseller with books published in all major platforms such as Amazon, Kindle, Barnes & Noble, Google Books, Tower Books, Shelfari, Abebooks, BookFinder, Wantitall, Paperbackswap, Langton Info and Junglee. His background experience includes working as a Professor for several Universities in subjects related to Human Resources Management, Entrepreneurship, Business, E-Commerce, Writing, Foreign Language & Culture and Teaching Methodologies. Other background experiences include both Regional and National Director & Quality Certification Expert in Multinational Training Companies, Psychopedagogist & Expert in Learning Disabilities, Translator, Awarded Designer, Primary School Teacher & High School Teacher for Psychology, Sociology, Philosophy, Mathematics, Science, History, Language & Sports. As a Music Composer, he's the Author, under different artistic names (Dan Van Casteele, Daniel Oakmar, The Pervertborg & GDJ), of 138 published songs and 15 music albums, and during his artistic career was Best European music composer by MTV (2001), had a music video on MTV International Broadcast (2001), was two times World 1st Place in Techno and Dance music and had more than 30 tracks on World Top 20 for Trance music in websites for Composers (2003-2007). He also organized many music events as the Director of 5 Event Companies, while dedicating himself to the recruitment & promotion of unknown DJs as well as training those that wished to become a DJ. As a Martial Arts Instructor, he has experience in teaching KickBoxing, Kempo, Capoeira, Medieval Sword Fighting, Filipino Martial Arts and DanmarBoxing (Founder), and has also been interviewed on Radio regarding Self-defense and invited to perform several public demonstrations, as well as teach many Self-defense Instructors, Police Officers and Security Guards in the use of improvised weapons. In the Spiritual field, he was an active member of many different Religious Societies, Sects & Cults, working closely with their top and older members & having access to the most secret knowledge kept in books and shared in close-door meetings, and has also worked as a Fortune-teller & Counselor.