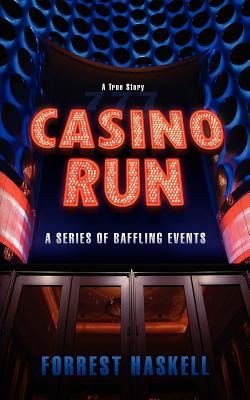 Casino Run: A Series of Baffling Events (Paperback)
A Series of Baffling Events
Createspace, 9781475073973, 142pp.
Publication Date: June 27, 2012
About the Author
Forrest Haskell, born in Detroit Michigan, now resides in North Richland Hills, Texas. Recently re-married after his wife of fifty years died suddenly on the tennis court. The book, Casino Run was the last trip he and his dearly departed took to a casino in Louisana and the strange, but true events that took place there. Haskell has written severl novels and was once Texas, Barnes & Nobles author of the month. All his books are available on-line or in bookstores. Haskell a former MP in the U.S.Army turned businessman in office equipment and also fast lube stores in South Texas. Now retired but still kicking out a novel a year enjoys travel, tennis and of course his writing. Even though he lost his green-eyed beauty Nancy Joann, he now is married to his brown-eyed beauty, Beverly Elaine.
Advertisement