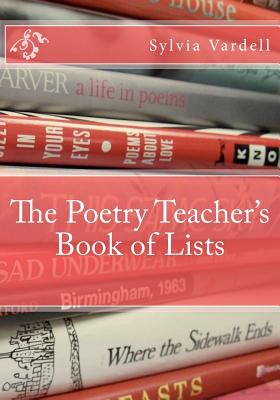 The Poetry Teacher's Book of Lists
Paperback

* Individual store prices may vary.
Description
Need help finding the perfect poem for a holiday celebration or a science unit? A funny riddle poem or a bilingual poetry book? Here is a comprehensive resource for teachers, librarians, and parents packed with poetry bibliographies and research-based strategies for selecting and sharing poetry with young people (ages 0-18). The Poetry Teacher's Book of Lists contains 155 different lists featuring 1500 poetry books for children and teens-in a variety of categories including poetry awards, seasonal poetry, poetry across the curriculum, multicultural poetry, the poetry-friendly environment, poetry performance, guiding discussion, and teaching poetry writing. You'll find recommended lists of poetry books tied to calendar events throughout the year, poetry that targets the needs of students acquiring English as a new language, poetry to help children through worries, adjustments or difficult times, 20 lists of poetry to support the study of science, social studies, and language arts, lists organized by different poetic forms, question prompts to guide meaningful discussions, preparation and presentation pointers, display ideas, poetry quotes, lesson plan tips, poet birthdays, and a poetry scavenger hunt and treasure hunt for kids-all tools to help jumpstart a poetry program and keep it energized and fresh all year long. Poet Helen Frost says, "The Poetry Teacher's Book of Lists offers a mountaintop view of poetry for children and teens. Sylvia Vardell has been paying close attention to poetry for a long time, and here she compiles her vast knowledge and offers it in such a way that we can see how much is out there without feeling overwhelmed. The classics are here, along with the contemporary; beautiful language, careful craft, poignant, humorous, informative--whatever you are looking for, in your teaching or other explorations, this book will help you find it." Master poet and anthologist Lee Bennett Hopkins says, "The Poetry Teacher's Book of Lists is an incredible journey through the past, present, and future of poetry... this book is a treasure... one to refer to over and over... for years to come." From Children's Poet Laureate J. Patrick Lewis, "The Poetry Teacher's Book of Lists is sumptuous and exhaustive... a brilliant concept." Teacher Paul Hankins says, "The Poetry Teacher's Book of Lists is so comprehensive in its offerings that it includes a new book I just finished last week within its listings." Poet Pat Mora says, "Author, poetry lover, and list-maker, Dr. Sylvia Vardell has given us yet another fine resource for weaving poetry through the curriculum. Poetry needs champions, and Vardell is a steady and creative one.
Createspace Independent Publishing Platform, 9781475100747, 314pp.
Publication Date: March 29, 2012
About the Author
Sylvia Vardell is a professor and author of the ALA bestseller Poetry Aloud Here, also The Poetry Friday Anthologies (with Janet Wong) and Poetry People, Children's Literature in Action and the nationally recognized blog, Poetry For Children, as well as co-editor of the first digital anthologies of poetry for young people, the PoetryTagTime series. She is also the "Everyday Poetry" columnist for ALA's Book Links. A frequent speaker at conferences, Vardell chaired the NCTE Poetry Award committee and serves as a consultant to the Poetry Foundation.