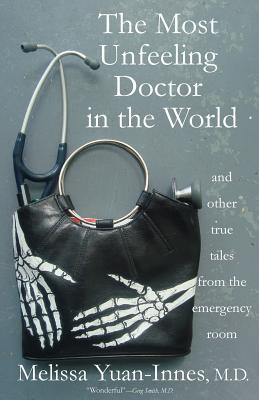 The Most Unfeeling Doctor in the World and Other True Tales from the Emergency Room (Paperback)
Createspace Independent Publishing Platform, 9781475122329, 146pp.
Publication Date: April 21, 2012
* Individual store prices may vary.
Description
When I mention that I work in an emergency room, people usually say, 1. Are you a nurse? 2. Wow. That must be really hard. 3. What's it like? This is what it's like to be an emergency doctor. That teenager puking up two liters of vodka and his stomach lining at triage? Yup. Blood pouring out of a terrified pregnant woman? Call me. And, of course, the patient who no longer has a nosebleed screaming at me across the department, "YOU are the most UNFEELING DOCTOR I have EVER MET " Fun fun fun. Let me peel back the curtain for you. It's not an iron curtain. In the emerg, it's most likely a crummy fabric curtain that too many other people have sneezed on. Come on in.
About the Author
Melissa Yuan-Innes runs codes and refills prescriptions in Canadian emergency rooms. She also writes novels and award-winning short stories whenever she is not racing after her young children. In other words, she is cheerfully exhausted.