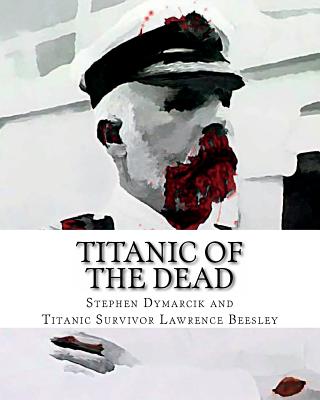 Titanic of the Dead: How I Survived the Titanic Zombie Apocalypse (Paperback)
How I Survived the Titanic Zombie Apocalypse
Createspace Independent Publishing Platform, 9781475140088, 40pp.
Publication Date: April 4, 2012
About the Author
Stephen A. Dymarcik II has a big resume; historian, noted zombie subject matter expert, independent film editor/producer, social media director, IT consultant, Sheriff's Posse member, OCD and Anxiety Disorder Advocate and author. He said touching a Titanic rivet with his hand in 2002 at an exhibit sparked his interest in the Titanic project. He lives in, Arizona with his wife and sons and two daughters. It appears as if his affection for zombies is genetic. His whole family loves the undead. His cousin Chrystal had a large zombie themed wedding in Key West in 2011 and is an active Zombie Walk participant. Mr. Dymarcik subsequently spent three years researching Titanic lore in order to create a case for: Titanic of the Dead. Titanic of the Dead is said to contain a story within a story, Mr. Dymarcik experienced the tragic loss of his four siblings followed shortly by the unexpected passing of both his parents. He said, Titanic of the Dead is about "Accepting Uncertainty." Acceptance is common theme in Psychology circles. We all experience tragedy in one way or another. However, it is up to you to decide if it refines you or defines you. Surviving a zombie outbreak is like that. If you lay down, you are done for. You have got to get up, keep on moving and accept that things change. Mr. Dymarcik says zombie stories with an underlying social commentary, like the great George Romero makes are simply the best.
Advertisement