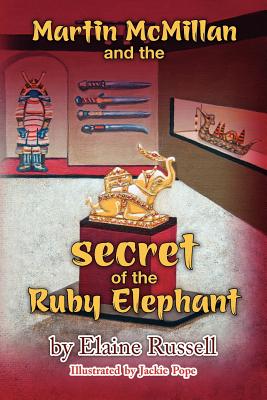 Martin McMillan and the Secret of the Ruby Elephant (Paperback)
Createspace Independent Publishing Platform, 9781475149807, 218pp.
Publication Date: July 3, 2012
* Individual store prices may vary.
Description
The Secret of the Ruby Elephant is the second installment in the Martin McMillan middle-grade series (ages 8-13). Thirteen-year-old Martin and his friend Isabel skate their way through this fast-paced adventure, traveling from Chicago to Thailand to solve the theft of the Ruby Elephant. The 15th century Thai statue is part of a mysterious legend that holds the secret to a hidden treasure. The friends must decipher a complicated puzzle of clues from Buddhist symbols and ancient ruins, as they track down the thieves and try to stay out of harm's way.
About the Author
Elaine Russell is the author of fiction for children and adults, including short stories and the first book of her middle-grade adventure series Martin McMillan and the Lost Inca City. She enjoys weaving the history and cultural of other countries into her stories. She has traveled in Thailand many times where she researched details for Martin McMillan and the Secret of the Ruby Elephant. Elaine is also the author of the adult novel Across the Mekong River. She majored in history at the University of California Davis and earned a masters degree in economics at California State University Sacramento. Elaine currently lives with her husband in Sacramento, California, and part time on the island of Kauai in Hawaii.