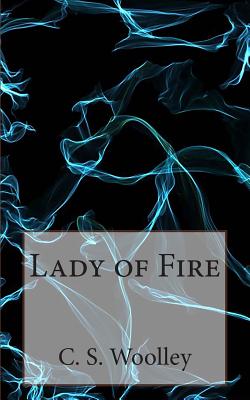 Lady of Fire
The Chronicles of Celadmore
Paperback

* Individual store prices may vary.
Description
United they must stand for destruction is upon them. The realm of Celadmore faces it's destruction as a war that none perceived is brought against them. Venetia, Queen of the Order of Anagura and Queteria, must forge a new alliance between the nations of Celadmore against the evil that Aksoth, Lord of Nether Roth, is set to unleash. The Allied Spirit of Celadmore must be raised and march once more.
Createspace Independent Publishing Platform, 9781475151213, 378pp.
Publication Date: December 15, 2012
About the Author
C.S. Woolley (Caroline Sarah Woolley) was born in Macclesfield, Cheshire and raised in the nearby town of Wilmslow. From an early age she discovered she had a flair and passion for writing. This was fuelled by winning local poetry and short story competitions during her years at Mottram St. Andrews Primary School. During high school, she continued to write and found her time split between acting, writing and her studies. At 14 she began writing novels. University did nothing to change her love of writing. C.S. spent a year reading Law at Manchester Metropolitan University before changing her mind and moving to read English at Hull University. After graduating she moved to Nottingham where she now lives and stays for the cricket at Trent Bridge. In 2010, C.S published her first novel, Nicolette Mace - The Raven Siren: The Kevin Metis Saga. Since 2010 she has published books in five series - The Chronicles of Celadmore, The Mysteries of Stickleback Hollow, The Children of Ribe, The Children of Snotingas and Nicolette Mace: The Raven Siren. More recently C.S has taken part in charity projects that include producing content for charity books such as Standing by the Watchtower: Volume 1. C.S has also acted in several plays and films including Weekend (2011). Hobbies: horse riding, including show jumping and cross country, Formula 1, tennis, free climbing, singing, boxing, dancing, playing guitar, cricket and is also an avid PC and console gamer. Favourite movies: The Muppet Christmas Carol, Star Wars Episode V: The Empire Strikes Back, Chisum. Favourite books: Sharpe's Prey, Silverthorn and the Three Musketeers. Favourite bands: Thin Lizzy, the Darkness and McBusted. For more information please visit: http: //www.mightierthanthesworduk.com