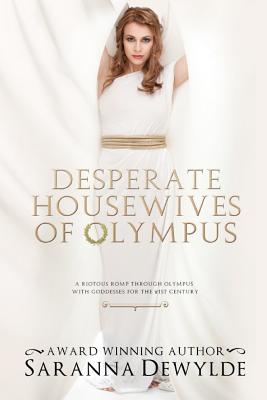 Desperate Housewives of Olympus (Paperback)
Createspace Independent Publishing Platform, 9781475165135, 314pp.
Publication Date: April 21, 2012
* Individual store prices may vary.
Description
A riotous romp through Olympus with goddesses for the 21st century. When a new goddess moves to Ambrosia Lane, Hera decides she's finally had enough of her philandering husband. She offers herself and the crown of gods to Hades. Hades doesn't want the crown, but he'll take Hera. (Often and twice on Sunday.) He's a heartless bastard--having had Aphrodite rip it out so he'd stop loving Persephone after he set her free. Persephone is scheming to get back to Tartarus with the aid of Thanatos, who trips on his leather trench coat and falls in love with her. Thanatos' titan mother, Nyx thinks she's past all the drama until she turns up pregnant. Demeter has secrets of her own and the new goddess Abstinence lands in a steaming centaur pile when she falls for the King of the Gods himself whose own dark needs could tear them apart. Come along for the ride as these goddesses take control of their Fate (or so they think) and find their Happily Ever Afters.