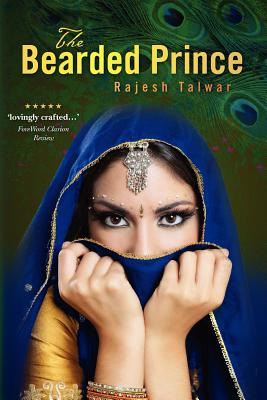 The Bearded Prince (Paperback)
Createspace Independent Publishing Platform, 9781475188134, 120pp.
Publication Date: June 6, 2012
* Individual store prices may vary.
Description
After much persuasion, Princess Roopali, 'the beautiful one', agrees to have a swayamvara. This is an ancient Indian ceremony in which an unmarried girl who has come of age chooses a husband from among several suitors. According to the tradition, at the end of the ceremony, the princess is required to place a marigold garland around the neck of the prince she has decided to marry. She is happy to meet with all the princes who will attend the ceremony, and are keen to be chosen by her. She explains to her parents, the king and queen that she does not, however, wish to meet anyone with a beard. Over the past few years there have been a string of armed robberies by a gang of tough-looking bearded thugs. The princess has come to dislike beards. Her father, the king, explains to her that it would be discourteous for them not to extend an invitation to any eligible prince, but he would be surprised if any of them still sported a beard. Will Princess Roopali find the prince of her dreams? A delightful tale set in Ancient India the story provides a window into an exotic culture and will appeal to children from all age groups - particularly those from the ages of five to one hundred.
About the Author
ABOUT THE AUTHOR Rajesh Talwar has more than a dozen books to his credit. His fiction includes plays, novels and stories for children. You can read more about him, and view his other books at www.rajeshtalwar.com and www.amazon.com/author/rajeshtalwar . At present he lives and works in a tropical island not far from Australia, whose seashores are visited by dolphins, crocodiles as well as the occasional mermaid.