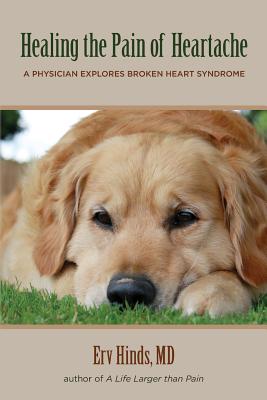 Healing the Pain of Heartache: A Physician Explores Broken Heart Syndrome (Paperback)
A Physician Explores Broken Heart Syndrome
Createspace, 9781475195668, 128pp.
Publication Date: May 8, 2013
About the Author
Erv Hinds, MD, has been practicing medicine for over forty years. He is board certified through the American Society of Anesthesiologists and the American Academy of Pain Medicine in the specialties of anesthesiology and pain management. He is also a member of the International Spinal Intervention Society. He was a medical doctor in Vietnam with the 101st Airborne and a medical officer of a medical clearing station near the tri-border of Laos, Cambodia, and Vietnam. In the mid-1970s, he was an anesthesiologist for the open heart team in Albuquerque, New Mexico. In the 1980s, he was chairman of the Intensive Care Unit at St. Vincent's Hospital in Santa Fe, New Mexico. For many years, he was an instructor for advanced cardio-pulmonary life support. Dr. Hinds has previously written "A Life Larger Than Pain," a book that intersects pain, western medicine, and spirituality. He is a practicing Quaker. This book was written on the banks of the West Fork of the San Juan River where he and his three children established a tree farm at the foot of Wolf Creek Pass, Colorado. Dr. Hinds is currently affiliated with Santa Fe Pain and Spine Center.
Advertisement