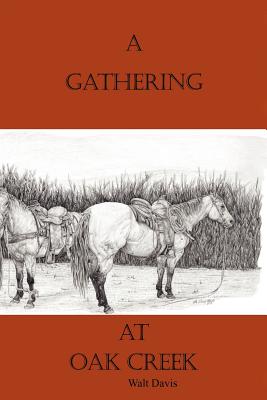 A Gathering at Oak Creek (Paperback)
Createspace, 9781475196184, 354pp.
Publication Date: June 22, 2012
About the Author
Walt Davis grew up in the area depicted in the novel and spent his life as a working rancher. He is vitally interested in promoting land use practices that are both ecologically and financially sound and has been quite successful in demonstrating these techniques. Walt has written a large number of magazine articles on the subject and is in demand as a speaker and management consultant. He was recently honored to be chosen by the Conservation History Association of Texas as one of the people who have shaped and influenced the protection of Texas natural resources. His first book, How to Not go Broke Ranching, has been very well received by both ranchers and by people interested primarily in conservation. Walt has painlessly inserted some of his thoughts on land management into the adventure tale - history lesson - love story - fun reading experience that is A Gathering at Oak Creek.
Advertisement