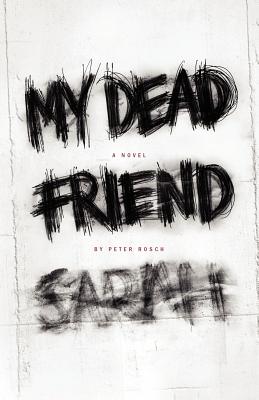 My Dead Friend Sarah (Paperback)
Createspace Independent Publishing Platform, 9781475198232, 228pp.
Publication Date: April 21, 2012
About the Author
Peter Rosch is what happens when a Polish drag racing varsity bowler and a beautiful but uber paranoid French Canadian Air Force brat get together on a disco dance floor in glorious Albuquerque, NM. He's a recovering alcoholic who favors the run-on sentence - the one thing for which he offers no apologies. Fifteen years in NYC as an award winning writer, creative director, and commercial director in advertising has left him moderately famous in an industry filled with the very best kind of people, lunatics. His commercial work for Levi's, AXE, Rolling Stone Magazine, and more is polarizing, and you either hate it or love it because you've definitely seen it. When he isn't writing ads, penning entries for his blog LEVEL 9 PARANOIA, outlining ideas for new books, or performing as his alter ego, Joey Jo Jo, in NYC's most prolific douche rock band The Future, you will most likely find him playing fetch with his cat Target. Yes, his cat plays fetch.
Advertisement