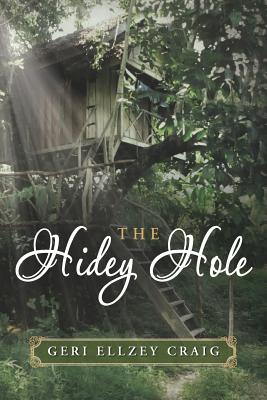 The Hidey Hole (Paperback)
Createspace, 9781475243550, 506pp.
Publication Date: September 26, 2012
Description
Novel: THE HIDEY HOLE: From the turn of the century to the 1960's, author Geri Ellzey Craig's story chronicles the unlikely and unique friendship of two women from wildly divergent backgrounds. The aristocratic Claire is the product of a wealthy family in Hawaii. Louisa, birth name is Obedience, is born into a dirt poor family in South Alabama. The two women meet in the same small town when the young girl runs away from home at the age of fourteen. Told in the first person voice of Claire reflecting back on their years, this novel is written in the crisp, homespun prose that calls to mind the effortless Southern storytelling of Fannie Flagg. It begins in Alabama, when Louisa reveals to Claire the location of her hidey hole, "a tree house built in the middle of an old grandfather oak that grew on the bank above a shallow, gurlging stream." It is where dreams begin. The two women meet just as Louisa is getting her education and seeking a high-society friend to teach her how to be a refined southern lady who could attract and marry a prince charming. Claire and Louisa build a friendship that endures for their lifetimes. Interests readers who want to read about the early years of Honolulu, Hawaii society and history from territory to statehood. Readers who would enjoy the contrast of life in a small poor mill town and a family who is dirt poor. The fairy tale like story of a young girl who runs away from a horrible existence to live out her life in a lovely small, South Alabama, town. Someone who would enjoy the friendship that is so unlikely to ever attract much less survive life in a small Alabama town, that is loving and not so loving. A clear study of class distinction, and society in two entirely different spectrums in the United States.
About the Author
Geri Ellzey Craig is the author of the best selling memoir THEY WON'T LOVE YOU IF YOU CRY. She is the winner of a National Literature Award for short stories. Over her career, Craig has been an Alabama television personality, a professional concert singer and pianist, and motivational speaker. She is married to Rufus Hagood Craig and they share four sons and four grandchildren.
Advertisement