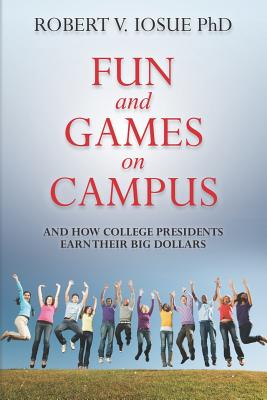 Fun and Games on Campus and How College Presidents Earn Their Big Dollars
Paperback

* Individual store prices may vary.
Description
Fun and Games on Campus is a collection of 22 essays depicting what goes on outside of classes, and how the author, who was President of the college, handled this wide assortment of humorous situations. These incidences could have happened on any college campus, as any person who attended even a short time will attest. How they are handled usually depends on the style of the main man or women. Fraternities, sororities, faculty hitting on students (but mostly missing), fund raising, visiting guests, interlopers of all kind, everything that makes a campus vibrant and exciting, and full of humorous (occasionally strange) results, all of which provide an enjoyable read, along with a delightful trip down memory lane.
Createspace Independent Publishing Platform, 9781475250725, 310pp.
Publication Date: July 24, 2012