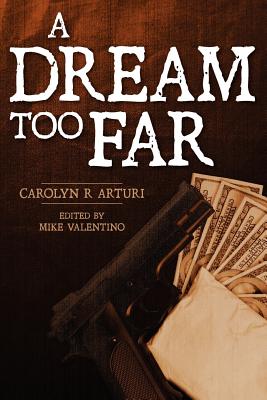 A Dream Too Far (Paperback)
Createspace Independent Publishing Platform, 9781475282160, 118pp.
Publication Date: July 26, 2012
* Individual store prices may vary.
Description
This book is a work of fiction based on organized crime. Arturi tells the suspenseful story of Petey Carbone, a young boy who learns to do what he must to get by on the streets, no matter the cost. Petey's violent tendencies set him apart from his peers and he becomes involved with the mob at a young age.
About the Author
The book is informed by Carolyn Arturi's own experiences with organized crime. Her father was involved with crime families in New York and New Jersey, offering a window into a crime world that taught her about the inescapable violence that comes with the lifestyle. Kirkus Reviews: "A goodfella recounts his life of crime, killing and evading the law in this pitch-perfect dark novel." "Arturi's debut reads like a long, comfortable conversation with the narrator as he looks back on a life well-lived, one he considers honorable, generous, and family-focused." "The author's ability to mimic the genuine sentiment and chatter among members of organized crime is amply demonstrated." "An engrossing mob life tale told in an authentic voice."