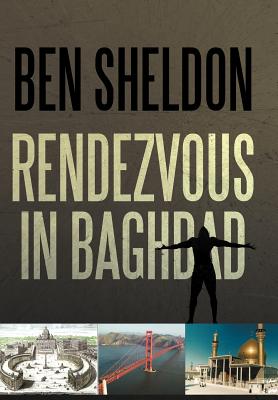 Rendezvous in Baghdad (Hardcover)
iUniverse, 9781475936780, 208pp.
Publication Date: September 13, 2012
Other Editions of This Title:
Paperback (9/13/2012)
* Individual store prices may vary.
Description
As throngs of humanity pack Rome's St. Peter's Square, all await the news from the Sistine Chapel as to who will be the next Pope. But no one is more anxious than Iraqi American Sami Yusuf, for he and one of the papal candidates share a well-kept secret. When it is finally announced that Cardinal Paul Rogan has been elected Pope, Sami knows the one thing about Father Rogan that no one in the crowd does-he is a humble shepherd who molests his unsuspecting sheep.
Many years earlier, while Sami was a Jesuit school student in Baghdad, he was molested by Father Rogan. Deathly afraid of revealing the abuse for fear of losing his family's honor, Sami eventually emigrated to the United States and joined the Air Force. Meanwhile, Father Rogan slowly moved up in the Catholic Hierarchy-while quietly ruining one young boy's life after another. Now amid sectarian mayhem and the occupation of Iraq, Sami must visit his ailing dad in Baghdad. But first he must fulfill his most important life's mission-to cleanse the honor that Father Rogan stripped from his family.
In this compelling tale that spans three continents, a vendetta drives an Iraqi American pilot into international dram that culminates with unexpected ramifications that change everything forever.