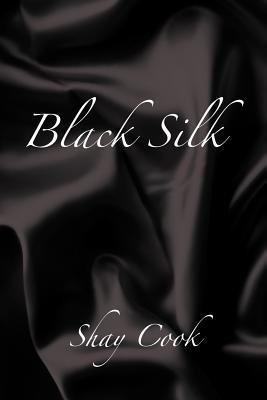 Black Silk (Paperback)
iUniverse, 9781475940596, 130pp.
Publication Date: August 13, 2012
Other Editions of This Title:
Hardcover (8/13/2012)
* Individual store prices may vary.
Description
"Black Silk presents a poignant collection of humorous and heartfelt pieces of poetry and prose. Author Shay Cook shares witty anecdotes and earnest life messages in an assortment of rhyme and free verse, with words that sway and saunter into the heart. The title references the smooth, luscious feel of silk against skin. Her verse seeks to evoke the same sensations-sumptuous, sensual, soothing, and sinister.
Shay's work captures aspects of the human experience, exploring an abundance of topics including love, forgiveness, and grief. Divided into four intimate sections, this collection ventures into the thoughts and emotions of all with poems like "The Pianist" and "An Impatient Winter." Savor the opulence of silk in this new compilation of works past and present.
"Timeless
Standing close I feel the wind against this frigid sky,
I kick off my shoes, curl on the couch, with me, myself and I.
With lemon tea, a well-read book, I grab my warm afghan,
And nestle beneath the crocheted yarn and think about this man who is timeless.
Timeless as the autumn leaves which dance upon the foliage.
Like summer rain which grows the grain and tulips in the spillage.
Like music, like the painter's brush which strokes his work of art,
As Beethoven and Chopin who plays upon the heart, this man is timeless. ...