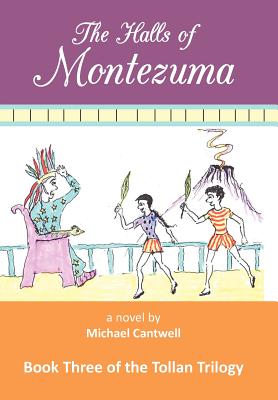 The Halls of Montezuma (Hardcover)
Book Three of the Tollan Trilogy
iUniverse, 9781475958492, 122pp.
Publication Date: November 20, 2012
Other Editions of This Title:
Paperback (11/20/2012)
* Individual store prices may vary.
Description
Fourteen-year-old Peter Collins cannot help but wonder if it was all just a dream. Even though it has been two years since he traveled back in time to ancient Mexico with his friend, Rosa Guzman, two questions continue to haunt him: Why hasn't Quetzalcoatl, the plumed serpent who guided Rosa and him through their time travels, returned as he had promised? Who is his real father? Peter knows the secret will be revealed once he passes his final test. When Quetzalcoatl finally shows up, the boy cannot help but feel a little anxious about his most important mission to date.
After Peter and Rosa travel back in time once more to the last days of the Aztec Empire, they are taken to Lord Montezuma, who declares that Topiltzin, the incarnation of Quetzalcoatl, is returning to reclaim his throne. When he hears hostile warriors are advancing toward the capital, Montezuma is convinced their leader is Topiltzin and decides to welcome him to avoid a war of all the gods. But unfortunately, Montezuma could not be more wrong.
In the exciting conclusion to the Tollan Trilogy, two teenage adventurers must create peace between the conquerors and the people of ancient Mexico-before the future of America is changed forever and Peter's past is finally revealed.