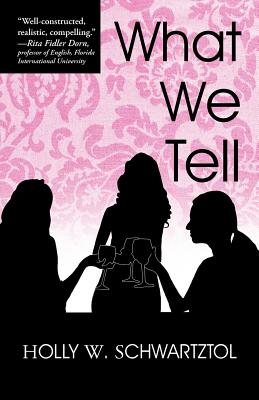 What We Tell (Paperback)
iUniverse, 9781475962727, 218pp.
Publication Date: November 27, 2012
Other Editions of This Title:
Hardcover (11/27/2012)
* Individual store prices may vary.
Description
Friendship is a complicated experience, one filled with ups and downs, highs and lows, joy and sorrow. But true friendship, like true love, can withstand the tests of time-or can it?
For three women, each accomplished in life and facing the challenges and rewards of midlife, friendship is everything. Each has a thriving psychology practice, a family, and security. And each has invested decades of caring, love, laughter, and support into her best friends. Their future looks bright.
When secrets begin to mount and loyalties are betrayed, however, these mature friends struggle to find a balance between their loyalty to each other and their clients, as well as between their families and themselves. The women try to trust and support one another, just as they would advise their patients in similar circumstances.
But behind each brave face lies a festering secret that the owner is understandably reluctant to share with anyone. No one knows to what lengths they will go to protect that secret until the test appears. As each struggles to face her past, the more troublesome skeletons in the closet begin rattling for attention. How will each woman survive the scandal if her secret is betrayed?
Sometimes psychology is not enough to heal the wounds, and sometimes "physician, heal thyself " is easier said than done.