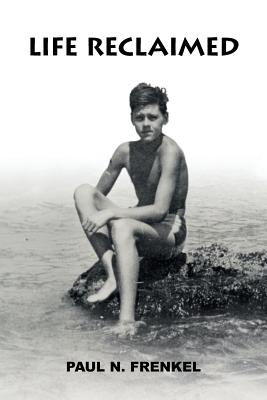 Life Reclaimed (Paperback)
Rural Transylvania, Nazi Camps, and the American Dream
iUniverse, 9781475980271, 182pp.
Publication Date: March 22, 2013
* Individual store prices may vary.
Description
In April of 1944, during the last year of World War II and two months before the D-day landings at Normandy, Paul N. Frenkel was a fourteen-year-old living happily with his family in the rural Transylvanian town of Hadad, Hungary. Suddenly, without explanation or justification, the family was rounded up with other Hungarian Jews, confined in a factory yard, and then herded into cattle cars and shipped off to Auschwitz.
In "Life Reclaimed," Frenkel narrates the story of his life-his prewar idyllic childhood in the foothills of the Carpathian Mountains, his survival in four Nazi camps as a young teenager, the loss of his parents and most of his relatives in Nazi hell, his daring escape from the death march out of Berga-Elster Camp, and his ultimate success as an entrepreneurial business executive and devoted family man in America.
A story of endurance, courage, and hope, "Life Reclaimed" represents Frenkel's determined ongoing efforts to come to grips with his Word War II experience-why his family and the other Hungarian Jews failed to realize their dire peril from the Nazis; why their Transylvanian neighbors and friends actively collaborated with the Nazis or passively abandoned their Jewish colleagues to arrest, enslavement, and death; and why this dark past continues to haunt his life and burden his thoughts.