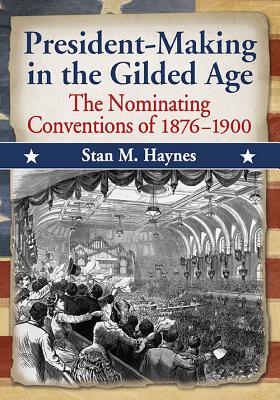 President-Making in the Gilded Age
The Nominating Conventions of 1876-1900
Paperback

* Individual store prices may vary.
Description
Nominating conventions were the highlight of presidential elections in the Gilded Age, an era when there were no primaries, no debates and nominees did little active campaigning. Unlike modern conventions, the outcomes were not so seemingly predetermined. Historians consider the late 19th century an era of political corruption, when party bosses controlled the conventions and chose the nominees. Yet the candidates nominated by both Republicans and Democrats during this period won despite the opposition of the bosses, and were opposed by them once in office. This book analyzes the pageantry, drama, speeches, strategies, platforms, deal-making and often surprising outcomes of the presidential nominating conventions of the Gilded Age, debunking many wildely-held beliefs about politics in a much-maligned era.
McFarland and Company, Inc., 9781476663128, 308pp.
Publication Date: November 24, 2015
About the Author
Stan M. Haynes has practiced law with the Baltimore law firm of Semmes, Bowen & Semmes since 1983. He lives in Ellicott City, Maryland.