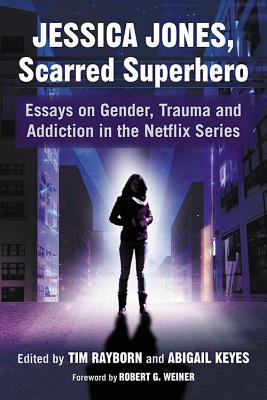 Jessica Jones, Scarred Superhero (Paperback)
Essays on Gender, Trauma and Addiction in the Netflix Series
McFarland & Company, 9781476666846, 207pp.
Publication Date: April 3, 2018
Description
Jessica Jones barged onto our TV and computer screens in November 2015, courtesy of Marvel and Netflix, presenting a hard-drinking female protagonist who wrestles with her own inner (and outer) demons. Gaining enhanced abilities as a teenager, she eschews the "super costume" and is far more concerned with the problems of daily life than the high-profile world of New York's superheroes. But when Jessica falls under the control of a villain, Kilgrave, her life changes forever. A television adaptation of parts of the acclaimed comic book, Alias, the show won a large following and critical acclaim for its unflinching look at controversial subjects, including abuse (physical, sexual and emotional), trauma, PTSD, rape culture, alcoholism, drug addiction, victims' plight and family conflicts. This collection of new essays offers insight into the show's complex themes and story lines.
About the Author
Tim Rayborn is a historian, medievalist, and musician, with a Ph.D. from the University of Leeds in England. He is a writer on a variety of topics in history and the arts, and lives in Berkeley, California. Abigail Keyes is a writer and researcher with a background in performance studies and wellness. She lives in Berkeley, California.
Advertisement