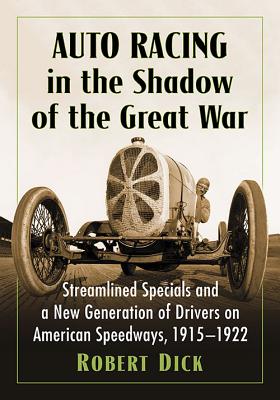 Auto Racing in the Shadow of the Great War (Paperback)
Streamlined Specials and a New Generation of Drivers on American Speedways, 1915-1922
McFarland & Company, 9781476672724, 446pp.
Publication Date: February 19, 2019
* Individual store prices may vary.
Description
From 1915 through the early 1920s, American auto racing experienced rapid and exciting change. Competition by European vehicles forced American car manufacturers to incorporate new features, resulting in legendary engineering triumphs (and, essentially, works of art). Some of the greatest drivers in racing history were active during this time--Ralph DePalma, Dario Resta, Eddie Rickenbacker, the Chevrolet brothers, Jimmy Murphy. Presenting dozens of races in detail and a wealth of engineering specs, this history recalls the era's cigar-shaped speedway specials and monumental board tracks, the heavy-footed drivers, fearless mechanics, gifted engineers and enthusiastic backers.
About the Author
Robert Dick is a historian in mechanical engineering and automotive matters. He lives in Germany.