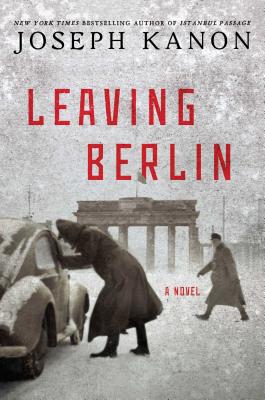 Leaving Berlin (Hardcover)
A Novel
Atria Books, 9781476704647, 384pp.
Publication Date: March 3, 2015
Other Editions of This Title:
Digital Audiobook (3/2/2015)
Paperback (3/1/2016)
Paperback, Large Print (3/15/2016)
CD-Audio (3/3/2015)
Paperback (9/3/2015)
* Individual store prices may vary.
March '15 Indie Next List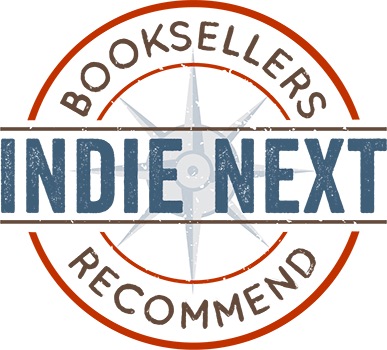 "In 1949, WWII has been over for four years but the world continues to fume as suspicion wages a new kind of conflict in Joe McCarthy's America and the German people starve behind a barrier that has made them victims of the Cold War. When Alex Meier returns to Berlin to attempt to 'earn' his way back to the U.S. by spying for the fledgling CIA, life quickly begins to unravel and Meier is thrown into a turmoil that he could not have imagined. Can he betray the love of his youth by remaining loyal to his pledge to help his new country? Readers will be on the edge of their seats in expectation."
— Linda Bond, Auntie's Bookstore, Spokane, WA
View the List
Description
New York Times Notable Book * NPR Best Books 2015 * Wall Street Journal Best Books of 2015

The acclaimed author of The Good German "deftly captures the ambience" (The New York Times Book Review) of postwar East Berlin in his "thought-provoking, pulse-pounding" (Wall Street Journal) New York Times bestseller—a sweeping spy thriller about a city caught between political idealism and the harsh realities of Soviet occupation.

Berlin, 1948. Almost four years after the war's end, the city is still in ruins, a physical wasteland and a political symbol about to rupture. In the West, a defiant, blockaded city is barely surviving on airlifted supplies; in the East, the heady early days of political reconstruction are being undermined by the murky compromises of the Cold War. Espionage, like the black market, is a fact of life. Even culture has become a battleground, with German intellectuals being lured back from exile to add credibility to the competing sectors.

Alex Meier, a young Jewish writer, fled the Nazis for America before the war. But the politics of his youth have now put him in the crosshairs of the McCarthy witch-hunts. Faced with deportation and the loss of his family, he makes a desperate bargain with the fledgling CIA: he will earn his way back to America by acting as their agent in his native Berlin. But almost from the start things go fatally wrong. A kidnapping misfires, an East German agent is killed, and Alex finds himself a wanted man. Worse, he discovers his real assignment—to spy on the woman he left behind, the only woman he has ever loved. Changing sides in Berlin is as easy as crossing a sector border. But where do we draw the lines of our moral boundaries? At betrayal? Survival? Murder? Joseph Kanon's compelling thriller is a love story that brilliantly brings a shadowy period of history vividly to life.
About the Author
Joseph Kanon is the Edgar Award–winning author of Defectors, Leaving Berlin, Istanbul Passage, Los Alamos, The Prodigal Spy, Alibi, Stardust, and The Good German, which was made into a major motion picture starring George Clooney and Cate Blanchett. He lives in New York City.
Praise For Leaving Berlin: A Novel…
"Engaging. . . . deftly captures the ambience of a city that's still a wasteland almost four years after the Nazis' defeat. . . . Kanon keeps the story humming along, enriching the main narrative with vignettes that heighten the atmosphere of duplicity and distrust."

"Joseph Kanon's thought-provoking, pulse-pounding historical espionage thriller [is] stuffed with incident and surprise. . . . Mr. Kanon, author now of seven top-notch novels of period political intrigue, conveys the bleak, oppressive, and creepy atmosphere of occupied Berlin in a detailed, impressive manner. . . . Leaving Berlin is a mix of tense action sequences, sepia-tinged reminiscence, convincing discourse and Berliner wit."

"The old-fashioned spy craft, the many plot twists and the moral ambiguities that exist in all of the characters make Leaving Berlin an intriguing, page-turning thriller.There's also a star-crossed love story — and an airport farewell — that might remind some readers of Bogie and Bergman. But it's the author's attention to historical detail — his ability to convey the sights, sounds and feel of a beaten-down Berlin — that makes this book so compelling."

"Kanon, who writes his novels at the New York Public Library, conjures from there a Berlin of authentic menace and such hairpin turns that Leaving Berlin evokes comparisons to John LeCarre and Alan Furst. Such good company."

"Not for nothing has Kanon – whose previous books include The Good German, which was made into a film starring George Clooney and Cate Blanchett, has been compared to the suspense masters Graham Greene and John LeCarre. He's certainly in the ballpark."

"A pleasure from start to finish, blending literary finesse with action, this atmospheric historical thriller will appeal not only to Kanon's many fans but to those who enjoy Alan Furst, Philip Kerr, and other masters of wartime and postwar espionage fiction."

"Another compelling, intellectually charged period piece byKanon, who works in the shadows of fear as well as anyone now writing."

"Kanon, like Alan Furst, has found a landscape and made it his own. In fact, the two writers make outstanding bookends in any collection of WWII fiction, Furst bringing Paris just before and during the war to vivid life, and Kanon doing the same for Berlin in its aftermath."

"Story, suspense, substance, and style are inextricably linked in a work that masterfully exploits and exquisitely transcends spy-genre possibilities."

INTERNATIONAL PRAISE FOR LEAVING BERLIN:

"If you are looking for a combination of le Carre and Graham Greene, Leaving Berlin will do the trick perfectly. . . . One of the most exciting books I have read for years."
— Alexander McCall Smith, Mail on Sunday (London), named Book of the Year

"Galloping and compulsive…I can't imagine anyone putting it down…. Admirably atmospheric, the picture of the ravaged Berlin excellently done… An enjoyable thriller,high-class entertainment."

"An unforgettable picture of a city wrecked by defeat and riddled withbetrayal. Brilliant."

"Kanon brings the hardships and moral decay of post-war Berlin to lifein glorious detail, ratcheting up the suspense as Meier tries to escape the netclosing in on all sides. Absorbing."
Book Videos
or
Not Currently Available for Direct Purchase