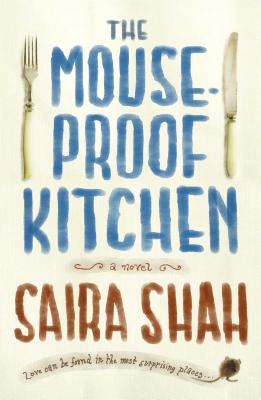 Mouse-Proof Kitchen (Hardcover)
Atria Books, 9781476705644, 337pp.
Publication Date: July 2, 2013
* Individual store prices may vary.
or
Not Currently Available for Direct Purchase
Description
Life is messy . . . but it's the messy bits that give it meaning. Anna thought she had it all figured out . . . but fate had other plans. When Anna, a chef by profession, discovers she's pregnant, she prepares to leave dreary London behind and move to idyllic Provence, France, with her husband, Tobias, and her lovable baby-to-be. But she's suddenly forced to reevaluate her dreams when their baby is born less than perfect. Little do Anna and Tobias know that the change in plans sparked by Freya's birth is the beginning of an incredible journey of the heart. Along the way, they discover that there truly is no such thing as a mouseproof kitchen, and though life sometimes gets a little messy, it's the messy bits that give it meaning. The couple and their new daughter end up in a vermin-infested farmhouse in a remote town in France--far from the mansion in Provence they'd originally imagined. Their rickety home is falling down around them, the village is involved in a decades-old trauma, and even the charms of the region's lavender fields and a budding romance between two of their young neighbors can't distract from the fact that Freya's hospital stays are becoming frighteningly frequent. Anna must draw on reserves of strength she never knew she had just to keep going from day to day. But will it be enough to keep her family together--and her daughter safe? Told with humor and warmth, The Mouse-Proof Kitchen is a moving and thought-provoking story about how the best parts of life are often the most complicated.
Praise For Mouse-Proof Kitchen…
While I'm tempted to call THE MOUSE-PROOF KITCHEN an unflinching depiction of parenthood, that wouldn't be right.  It flinches plenty, just as it weeps, laughs, rages, despairs, and sings for joy—all in the most pitch-perfect, radiant prose.  Read it.  Just read it.

-Marisa de los Santos

Portraying the complexities of marriage, motherhood, family, and life in a strange land, Shah...combines tragedy and humor into a satisfying tale of love, heartbreak, and transformation.

-Publishers Weekly


Hovering somewhere between chick-lit–ish comedy and heartbreak...[The Mouse-Proof Kitchen] touches deeper, less predictable notes.

Advertisement