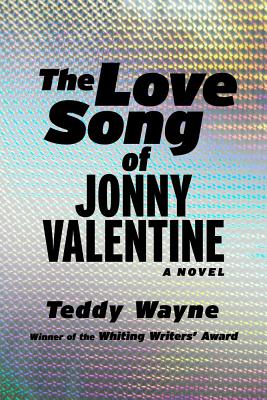 The Love Song of Jonny Valentine
A Novel
Hardcover

* Individual store prices may vary.
Other Editions of This Title:
Digital Audiobook (2/4/2013)
Paperback (2/4/2014)
Hardcover, Large Print (7/1/2013)
Compact Disc (2/5/2013)
Compact Disc (2/5/2013)
MP3 CD (2/5/2013)
February 2013 Indie Next List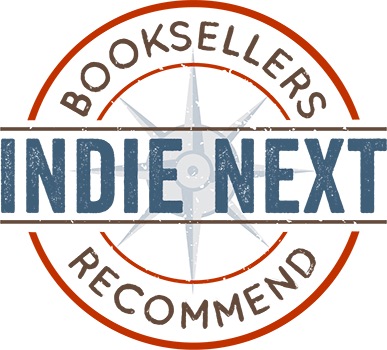 ""
— Ellen Burns, Books on the Common, Ridgefield, CT
View the List
Description
When Whiting Writers' Award winner Teddy Wayne published his critically acclaimed debut, Kapitoil, it was hailed as "one of the best novels of [this] generation" by the Boston Globe and was shortlisted for a spate of national prizes.

Jonathan Franzen wrote in The Daily Beast that "no other writer, as far as I know, has invented such a funny and compelling voice and story for [this type of character.]" Now, in The Love Song of Jonny Valentine, Wayne turns his sharp wit, flawless narrative ventriloquism, and humane sensibility to our monstrous obsession with fame.

Megastar Jonny Valentine, eleven-year-old icon of bubblegum pop, knows that the fans don't love him for who he is. The talented singer's image, voice, and even hairdo have been relentlessly packaged—by his L.A. label and his hard-partying manager-mother, Jane—into bite-size pabulum. But within the marketing machine, somewhere, Jonny is still a vulnerable little boy, perplexed by his budding sexuality and his heartthrob status, dependent on Jane, and endlessly searching for his absent father in Internet fan sites, lonely emails, and the crowds of faceless fans.

Poignant, brilliant, and viciously funny, told through the eyes of one of the most unforgettable child narrators, this literary masterpiece explores with devastating insight and empathy the underbelly of success in 21st-century America. The Love Song of Jonny Valentine is a tour de force by a standout voice of his generation.
Praise For The Love Song of Jonny Valentine: A Novel…
"It speaks well of both Jonny and his creator that the result is this good, a moving, entertaining novel that is both poignant and pointed — a sweet, sad skewering of the celebrity industry...his satirist's eye is impeccable...so limpidly does Wayne imitate the voice of a preteen celebrity, he risks making it look easy...to create out of that entitled adolescent voice a being of true longing and depth, and then to make him such a devastating weapon of cultural criticism — these are feats of unlikely virtuosity, like covering Jimi Hendrix on a ukulele...Embodying a character who might otherwise be easy to dismiss, Wayne has crafted a funny, affecting tour of our cultural wasteland...you'd have to be made of triple platinum not to ache for Jonny Valentine."
— Jess Walter

"Sad-funny, sometimes cutting...more than a scabrous sendup of American celebrity culture; it's also a poignant portrait of one young artist's coming of age."
— Michiko Kakutani

"A fiery, sometimes funny...critique of the exploitation of children at the hands of the rapacious music industry." (London Review of Books)

"Switchblade-keen satirist Teddy Wayne. . .delves into the twisted world of celebrity culture with delicious, detailed insight. It's as if People magazine were written by Kurt Vonnegut, smart and fun and fanged... there are also great swaths of heart and pain and genuine compassion."

"Surprisingly moving...heartbreaking...A mix of pre-adolescent angst and industry cynicism that makes him sound like Holden Caulfield Jr. adrift in Access Hollywood hell." (Rolling Stone)

"Heartbreakingly convincing...Hate Bieber? Wayne's touching portrait might change your mind."

"Deft and delightful . . . touching (and unexpectedly suspenseful) . . . so frank and engaging . . . A sweeter, softer-edged satire of the pop-culture carnival." (Wall Street Journal)

"'The Love Song of Jonny Valentine' is a fun, highly diverting read.…Wayne generates considerable sympathy for the 11-year-old kid trapped at the center of the churning entertainment machine….This is a portrait of the artist as a young brand." (San Francisco Chronicle)

"It would be easy to simply satirize the life and times of an 11-year-old pop star. But while Wayne does riff on America's obsessions with youth, celebrity and weight, among other things, he chooses to take his hero seriously….If Justin Bieber provides the book's cultural context, "The Adventures of Huckleberry Finn" gives it its soul…. [An] entertaining novel about the pop-celebrity-Internet air we all breathe, even if we don't want to inhale."

"The Love Song of Jonny Valentine" is a showstopper….The book's greatest triumph — and there are many — is Jonny's voice, which falls somewhere between bright-eyed kid and jaded industry veteran (of course, he is both)….In addition to an exquisite rendering of Jonny's growing awareness, the novel provides other delights [and] plenty of genuinely affecting moments. As Jonny realizes he has the money and power of an island nation, he feels the disappointments of his life more keenly and asserts himself in ways that aren't anywhere near family friendly; we discover he is a flawed child in addition to an exploited one and empathize with him because of it. In the end, "The Love Song of Jonny Valentine" is a serious book that is way more fun than the life of a child star." (Boston Globe)

"Heartbreaking and amusing...more than anything, Jonny reminded me of Jack, the 5-year-old captive narrator of Emma Donoghue's Room. Like Room, this novel takes a sordid tabloid situation and illuminates it with a child's voice so real you want to climb inside the book and rescue him."

"Through Wayne's assured prose and captivating storytelling, we see Jonny as one large cog in the entertainment machine—who, despite how talented he may be, knows he may soon be replaced by a younger model." (Oprah.com, Book of the Week)

"A buoyant, smart, searing portrait of our culture's obsession with young pop stars." (Entertainment Weekly)

"Depicting the inner life of a protagonist who is not yet a full-fledged adult is no small feat, but author Teddy Wayne pulls it off masterfully." (The Daily Beast)

"Masterfully executed...the real accomplishment is the unforgettable voice of Jonny. If this impressive novel, both entertaining and tragically insightful, were a song, it would have a Michael Jackson beat with Morrissey lyrics."

"At once brilliantly funny and beautifully written…The Love Song of Jonny Valentine is a novel of many distinctions…Consistently engaging and lively.…Wayne never sacrifices the reader's sympathies. Jonny is a victim of popular culture, and we wince for him throughout brilliantly awkward set-pieces: a choreographed "homecoming" where he completely fails to communicate with a former best friend, an ill-fated trip to a nightclub with his mischievous support act and an appearance on a Letterman-esque show that channels David Foster Wallace.…If there is any justice in the world, with The Love Song of Jonny Valentine, Wayne will have penned a chart-busting hit." (New York Daily News)

"Harrowing, hilarious…It's less a coming-of-age story than a price-of-this-age story, where self-promotion is the equivalent of self-preservation. In The Love Song of Jonny Valentine Wayne manages to negotiate a character so original, so multitextured, and teetering so precariously between innocence and emptiness, the result is a stunning achievement in literary zeitgeist."

"The best—and only—tween-pop novel you'll ever read. The Love Song of Jonny Valentine, the second novel from rising star Teddy Wayne, depicts the world of prepackaged pop through the eyes of a precocious 11-year-old tween idol (think Justin Bieber by way of Holden Caulfield)." (Details)

"Wayne brilliantly narrates from the perspective of Jonny's tweenage prison...Reading about Jonny means rooting for him, even though there is a sense that he, like so many real stars who we will never know so well, is already long gone." (Boston Phoenix)

"Few novels with child narrators can truly appeal to adults in a complex way. Flannery O'Connor's The Violent Bear It Away and, of course, Harper Lee's To Kill a Mockingbird are obvious exceptions, and we can add this novel to the list."

"Think an imagined life of a star like Bieber...but so much better; moving and hilarious and typical of Wayne." (The Atlantic Wire)

"Provocative and bittersweet…Jonny is such an engaging, sympathetic character that his voice carries the novel...A very funny novel when it isn't so sad, and vice versa."
— Kirkus (starred review)

"Hilarious and heartbreaking...An original, poignant and captivating coming-of-age story...a breathtakingly fresh novel about the dark side of show business."

"The Love Song of Jonny Valentine takes us deep into the dark arts and even darker heart of mass-market celebrity, twenty-first-century version. In the near-pubescent hitmaker of the title, Teddy Wayne delivers a wild ride through the upper echelons of the entertainment machine as it ingests human beings at one end and spews out dollars at the other. Jonny's like all the rest of us, he wants to love and be loved, and as this brilliant novel shows, that's a dangerous way to be when you're inside the machine." (Ben Fountain, New York Times bestselling author of Billy Lynn's Long Halftime Walk)

"I'd wanted to go slowly and read The Love Song of Jonny Valentine over the course of a week or two, but once Jonny's voice got into my head, I was hooked, and kept picking it back up, and so I ended up on the last page, reading that final, amazing sentence, at like three in the morning. This novel is a serious accomplishment....America as we know it, with laughs on every page, but also a book that doesn't take one cheap shot....And at the swirling core, you have an eleven-year-old boy trapped by his fame and trying to figure out how to move through the world, and who wants nothing more than to find his father. This is a book with a runaway narrative engine, tremendous ambitions, and an even bigger heart. I do not lie when I tell you: Teddy Wayne is as good a young writer as we have." (Charles Bock, New York Times bestselling author of Beautiful Children)

"What is most searing about Teddy Wayne's splendid new novel is not his trenchant social criticism, nor the itchy, unsettling way that he makes tragedy entertaining, but that in the bubble of celebrity which comprises little Jonny Valentine's whole world, at times the only differences between the savvy, drug-taking, lonely adults and the savvy, drug-taking, lonely kid himself are his outsized talent, and their avarice plus wrinkles."
— Helen Schulman, New York Times bestselling author of This Beautiful Life

"The Love Song of Jonny Valentine is a novel of ferocious wit and surprising poignancy. Teddy Wayne has written a pitch-perfect anthem for our surreal American Dream, a power ballad for the twenty-first-century unhappy family, an epic ode to the fleeting glory of fame....Adored by his fans, enslaved by the music industry, Jonny Valentine navigates the high-stakes game of celebrity while secretly longing for the love of his missing dad. And we, in turn, long for him to hold on to his soulful spirit, his baby chub, his cri de coeur, his "major vulnerabilities." A deeply entertaining novel with humor and heart to spare." (Amber Dermont, New York Times bestselling author of The Starboard Sea)

"In Jonny Valentine, Teddy Wayne has created a vivid and achingly authentic portrait of an adolescent prodigy trying to make sense of a world from which he's been kept mostly separate. Wry, witty, and genuinely moving, this is a novel that delves into the private longings of a public figure, exposing the sometimes dark and often ridiculous inner workings of a life in show business. The Love Song of Jonny Valentine is absorbing and beautifully written—and also a ton of fun to read."
— Aryn Kyle, New York Times bestselling author of The God of Animals and Boys and Girls Like You and Me

"Laid out in a surprisingly poignant mix of cynicism and innocence, Wayne intertwines both Jonny and Jonathan's voices into a sublime plot, making it an unconventional coming-of-age story that digs beneath the glossy veneer of mainstream pop."
Free Press, 9781476705859, 304pp.
Publication Date: February 5, 2013
About the Author
Teddy Wayne, the author of Loner, The Love Song of Jonny Valentine, and Kapitoil, is the winner of a Whiting Writers' Award and an NEA Fellowship as well as a finalist for the Young Lions Fiction Award, PEN/Bingham Prize, and Dayton Literary Peace Prize. He writes regularly for The New Yorker, The New York Times, Vanity Fair, McSweeney's, and elsewhere. He lives in New York.
Book Videos
or
Not Currently Available for Direct Purchase