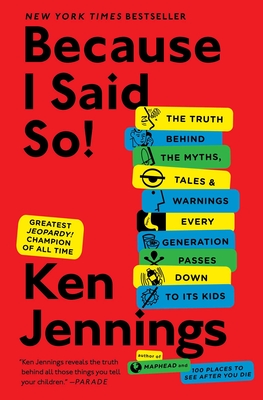 Because I Said So! (Paperback)
The Truth Behind the Myths, Tales, and Warnings Every Generation Passes Down to Its Kids
Scribner Book Company, 9781476706962, 254pp.
Publication Date: October 8, 2013
* Individual store prices may vary.
December 2012 Indie Next List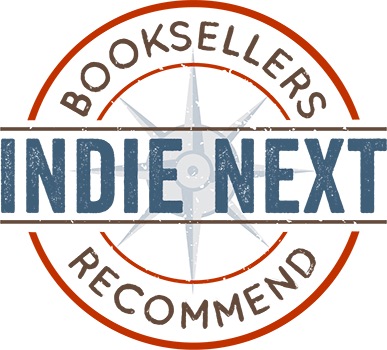 "Did your mom ever tell you not to swallow your gum because it would stay in your stomach for seven years? Ever wonder if that was true? In his new book, Jennings, the witty, charming Jeopardy! champ, gets to the bottom of the old wives' tales your parents told you and uncovers the truth. If you've got kids, read this so you can lie informatively, and if you don't have kids, read this so you can undermine your friends who do!"
— Flannery Fitch, Bookshop Santa Cruz, Santa Cruz, CA
View the List
Description
Author of Planet Funny Ken Jennings "reveals the truth behind all those things you tell your children" (Parade) in this entertaining and useful New York Times bestseller "armed with case histories, scientific finds, and experiments on himself and his own children" (Los Angeles Times). Is any of it true? If so, how true? Ken Jennings wants to find out if parents always know best. Yes, all those years you were told not to sit too close to the television or swallow your gum or crack your knuckles are called into question by our country's leading trivia guru. Jennings separates myth from fact to debunk a wide variety of parental edicts: no swimming after meals, sit up straight, don't talk to strangers, and so on. Armed with medical case histories, scientific findings, and even the occasional experiment on himself (or his kids), Jennings exposes countless examples of parental wisdom run amok. Whether you're a parent plagued by needless concern or a kid (of any age) looking to say, "I told you so," this is the anti- helicopter parenting book you've been waiting for.